Missing teen may be heading to Tampa area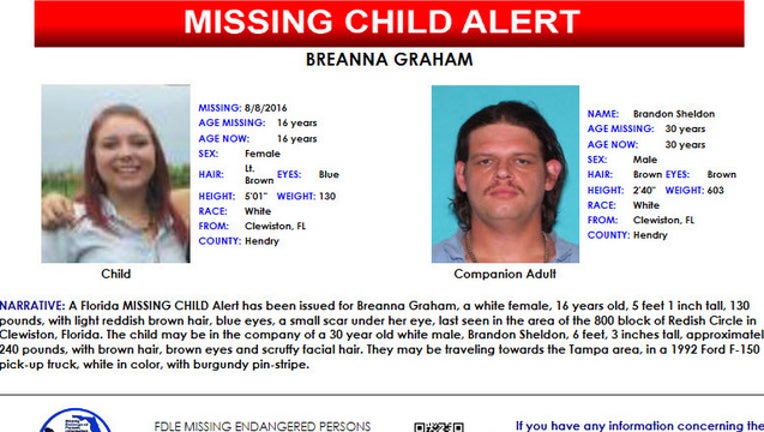 article
CLEWISTON (FOX 13) - Florida authorities are searching for a teenager who may be traveling to the Tampa area.
Breanna Graham, 16, was last seen on Redish Circle in Clewiston, Florida.
She may be traveling with 30-year-old Brandon Sheldon. He is a white male who is six feet, three inches tall and weighs around 240 lbs.
Graham is five feet, one inch tall and weighs around 130 lbs. She has light reddish-brown hair, blue eyes and a small scar under her eye.
The pair may be driving in a 1992 white Ford F-150 pickup truck, with license plate GZNP47.
Anyone with information is asked to contact the Hendry County Sheriff's Office at 863-674-5600.