Mocktails trend brings more non-alcoholic options to menus at bars, restaurants
SAFETY HARBOR, Fla. - Data from the CDC shows more than 140,000 Americans die from excessive alcohol use every year. It's one reason why "mocktails" are becoming so popular. 
The non-alcoholic drinks are crafted in the same way as a cocktail – just without the alcohol. 
Mocktails have taken off in the last couple of years, and there's a growing market for those wanting a finely crafted drink while cutting back on their alcohol consumption. 
READ: Coffee, love for family inspires sweet treats from Roasted Whisk
Nestled in the heart of Safety Harbor, Gigglewaters offers a social club vibe with a bar that's fully stocked with all the classics. Lately, however, they aren't the only drinks flowing. 
"We're approaching it with the same integrity of a cocktail, and it just doesn't have the alcohol," said Gigglewaters owner Rachel Fine. 
Whether people are looking for a reset like "Dry January," or other health benefits that come with cutting back on alcohol, more consumers found themselves sipping mocktails than ever before. 
Bars and restaurants across the Tampa Bay area are taking notice.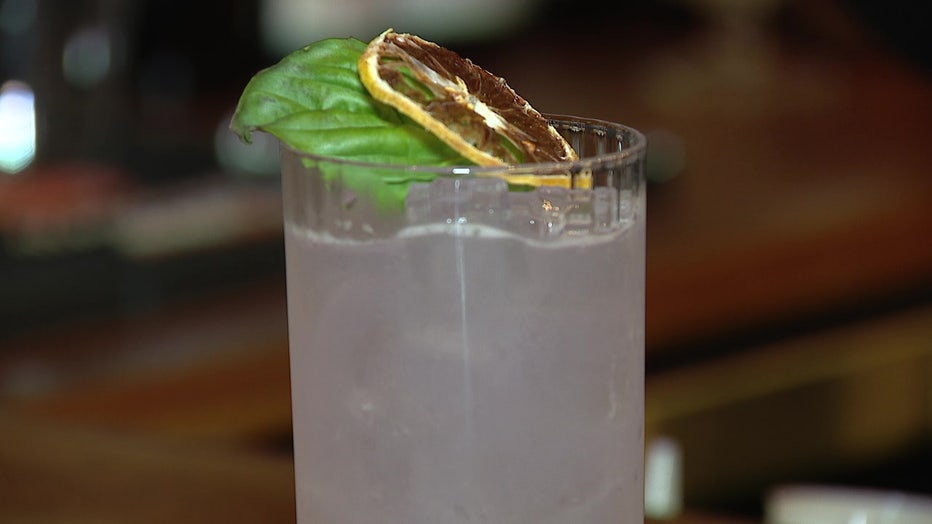 MORE: Five-O Donut Company expanding to Ellenton
"We have mocktails on our main cocktail menu, and they're ordered at the same frequency that regular cocktails are," Fine said.  
Little Saints, a plant-based mocktail company that started during the pandemic, started with the founder's desire to cut back on drinking. 
"We thought that alcohol was helping our anxiety, we thought it was like taking the edge off, but then I think we learned it is making it worse," said Megan Klein, the founder of Little Saints. 
Klein credits Gen Z as being the generation to care for mental health. She said that's helped create a market for those looking for an alcohol alternative.  
For Gigglewaters, the mocktail trend is a welcomed one. 
"There's absolutely a market for, I think, it's a natural expansion for a bar to get into a craft beverage," said Fine.