More burglars cutting holes in walls of businesses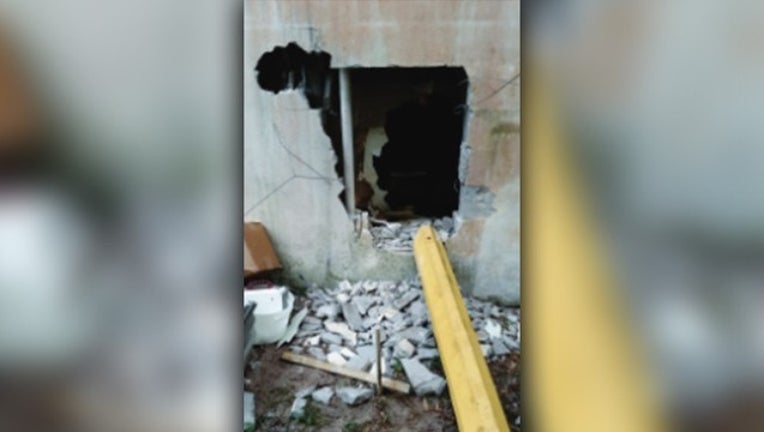 article
TAMPA (FOX 13) - Law enforcement officers across Tampa Bay are dealing with a disturbing burglary trend. Thieves are cutting holes in walls to get inside businesses and avoid security alarms.
In the back of the Quick Mart on Sheldon Road in Tampa, an entry and exit point created by burglars is hidden from view.
Deputies said the suspects used a concrete parking curb to smash through the wall. Once inside, they grabbed cigarettes and cash from a safe, totaling about $10,000.
"By breaking through the wall, they're usually in the back of the business or side so they are not as easily seen," said Debbie Carter, with the Hillsborough County Sheriff's Office.
It is an alarming new trend facing law enforcement. 
Employees at the West Marine store in Tampa, along with several other West Marine locations, have also arrived to work to find a hole in the wall.
Shooting Sports on Dale Mabry Highway was burglarized in a similar fashion. In that case, four brothers are accused of smashing a wall to steal 42 guns.

"I think it's just trying new things to see what they can get away with," said Carter.
Thieves probably suspect going through a wall will bypass most alarm systems. Officials recommend putting motion detectors out back and inside, that way the business lights up when someone is nearby.
"If they're determined to get in somewhere, they're going to use every means possible to get in that business," said Carter.