Mote Marine Laboratory: Two pygmy killer whales die after beaching in Clearwater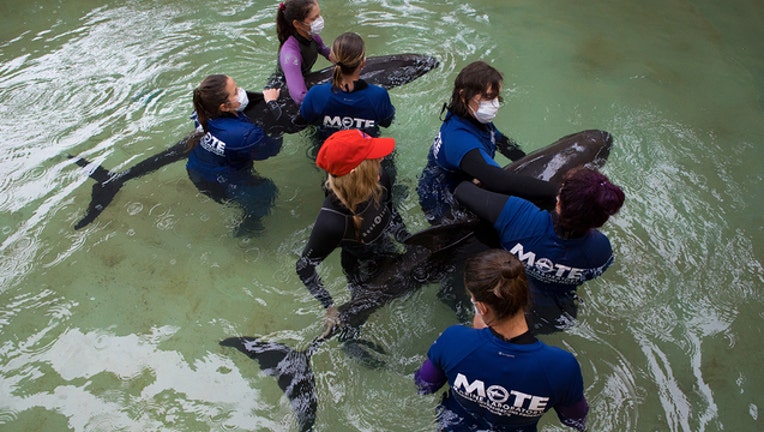 SARASOTA (FOX 13) - Two pygmy killer whales that beached themselves on Clearwater Beach last week.
Lightning passed first, on Wednesday. She was said to have been in worse shape from the beginning. 
Thunder passed "quite peacefully" Thursday morning, according to a representative from Mote Marine Laboratory, who also said the two whales were closely bonded. 
Mote said the passing of Lightning could have brought on the passing of Thunder, based on their close bond.
Their remains will go to the University of Florida for testing.
Mote scientists said it has been an emotional experience, seeing the animals go through ups and downs and eventually pass away. 
Mote said it will still be several weeks before tests reveal whether red tide played a part in their beaching and deaths. Scientists said although their deaths are unfortunate, being able to test both bodies will help determine a more definite cause of their illnesses.
A melon-headed whale, named Bolt, that was recently rescued, is still being rehabbed at Mote.