Motorcyclist killed in I-275 crash in Tampa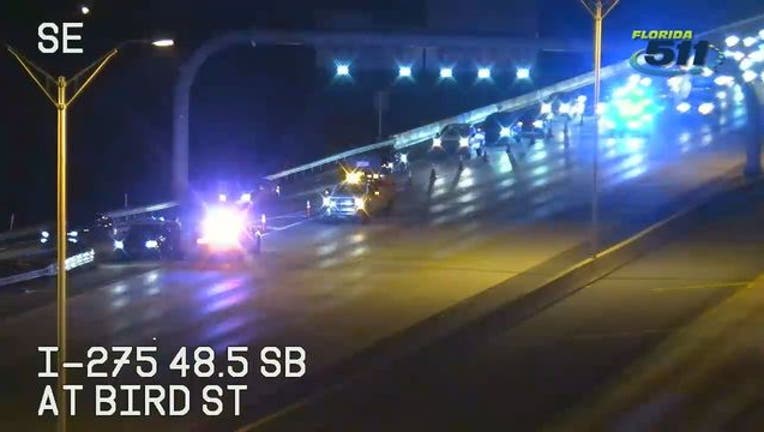 TAMPA, Fla. (FOX 13) - The Florida Highway Patrol said charges are pending against a driver who was involed in a deadly crash on I-275 Friday night. 
The crash happened shortly before 11 p.m. in the northbound lanes of I-275 near Hillsborough Avenue.
According to troopers, 27-year-old driver Elisha Cruz collided with a motorcyclist when she tried to merge into an exit lane that the motorcyclist was traveling in.
The impact caused the motorcyclist, 43-year-old Joshua Santiago, to lose control and hit a guardrail. 
Troopers said Santiago was killed in the crash. The crash remains under investigation.