Multiple RVs damaged in fire at Motor Depot in Tampa
TAMPA, Fla. - A fire at an auto business shut down part of US-41 in Hillsborough County Friday evening, leaving behind tens of thousands of dollars in damage.
Hillsborough County Fire Rescue crews were called out to Motor Depot LLC on 50th Street, south of Causeway Boulevard. They arrived to find a column of smoke and flames coming out of multiple RVs and vehicles.
Engine 33 was first on the scene. As more crew members arrived, they worked 45 minutes to finally extinguish the fire.
HCFR said that one person suffered a minor injury, a slight burn, but refused to be taken to the hospital. No firefighters were hurt.
According to Motor Depot LLC's Facebook page, they buy, sell, trade and export cars, boats, engines, RVs and heavy equipment.it's unclear what initially started this fire.
It's unclear what started the fire. HCFR's Fire Investigator will make the final call.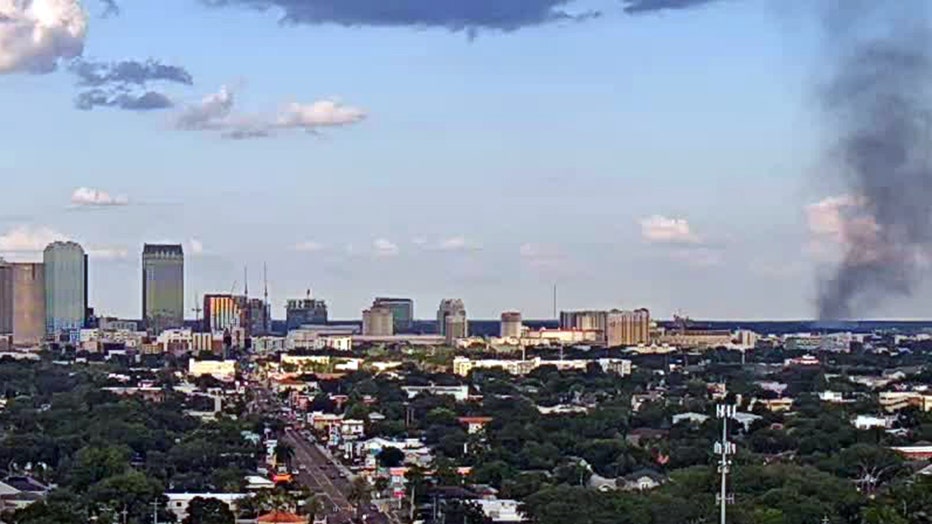 A large plume of smoke was visible for miles after recreational vehicles caught fire on Causeway Boulevard.