New bill allows veterinarians to report animal abuse to law enforcement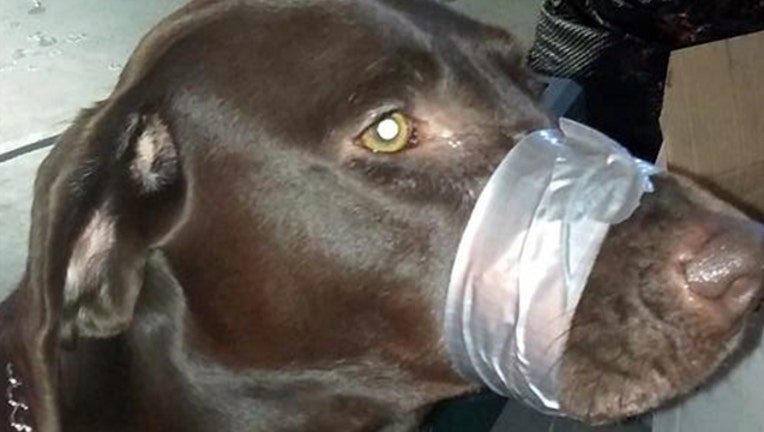 TALLAHASSEE, Fla. (NSF/FOX 13) - Florida lawmakers on Friday overwhelmingly approved a nearly 300-page update to Florida's criminal-justice system, which includes the first change in 35 years to the legal threshold for felony theft, reduced punishment for some non-violent offenders, and a provision allowing veterinarians to report possible cases of animal abuse.
Supporters said the legislation, which now heads to Gov. Ron DeSantis, is an "important first step" to addressing problems in Florida's criminal-justice system.
Notable changes in the bill (HB 7125) include changes to everything from the amount of hydrocodone which qualifies an offender for a trafficking charge to the dollar amount of stolen property that qualifies an offender for felony charges.
The bill also includes a win for animal rights activists, opening the door for veterinarians to report possible animal abuse to law enforcement without notifying the animal's owner.
Subsection (4) of Florida statutes section 474.2165 previously said veterinary records could not be given to anyone other than the animal's owner, their legal representative, and the veterinarian(s) involved in the animal's care.
Lawmakers have added an exception for cases of possible animal abuse.
"In any criminal action or situation where a veterinarian suspects a criminal violation. If a criminal violation is suspected, a veterinarian may, without notice to or authorization from the client, report the violation to a law enforcement officer, an animal control officer."
The amendment says if the suspected abuse happens to an animal at a commercial food-producing facility where the land is classified for agricultural use, the veterinarian "must provide notice to the client or the client's legal representative before reporting the suspected violation to an officer or agent."
While the sweeping legislation updates many areas of Florida's legal code, lawmakers stopped short on measures some found to be too controversial.
For example, the Senate agreed to scrap a proposal from Sen. Jeff Brandes (R- St. Petersburg) that would have allowed convicted non-violent offenders to be released from prison after serving 65 percent of their sentences instead of 85 percent for good behavior.
At the start of the legislative session, Brandes proposed a package that would have allowed thousands of non-violent offenders to be released from prison earlier for good behavior. It also would have given judges more leeway over sentences of nonviolent drug offenders.
But the Senate could not reach a compromise on some of the biggest changes proposed by Brandes, and a deal was struck to strip a number of provisions as the legislative session prepared to end. Lawmakers were expected to finish most of the session Friday, returning Saturday only to pass a budget.
The House voted 110-0 on Friday to give final approval to the package, which the Senate approved in a 39-1 vote Thursday. Only Sen. Randolph Bracy, D-Orlando, voted against the bill.
The News Service of Florida contributed to this report.