New College board votes down tenure for five professors following student, staff protests
SARASOTA, Fla. - The New College of Florida board voted down tenure for five professors after students and staff made their voices heard Wednesday ahead of the board's meeting to decide. 
Students and staff at the college made it clear they wanted tenure for all five professors approved by the board. 
"For academics tenure offers the possibility of job security for the tradeoff of low salaries and a difficult career path, and it's necessary to attract qualified people to do research and to teach our students," said one speaker at the college Wednesday.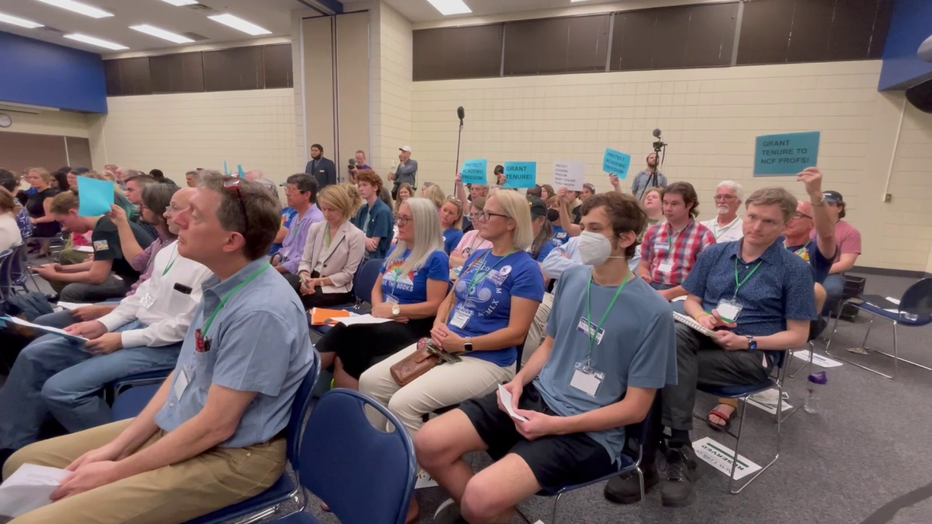 With a minute to speak, more than 50 spoke at a protest ahead of the board meeting in support of approving tenure for the five professors. 
"Should the board deny tenure to this excellent candidates the effects on our already shaky situation will be catastrophic and widespread," said another speaker. "Without tenure, we will lose good faculty and fail to recruit new ones from all political view points and all views."
In February, the interim president of New College of Florida recommended tenure for faculty member of music and Latin American studies Dr. Hugo Viera-Vargas, chemistry faculty member Lin Jiang, faculty of history and religion Nassima Neggaz, faculty of chemistry Rebecca Black and faculty member of coastal and marine science and marine biology Gerado Toro-Farmer.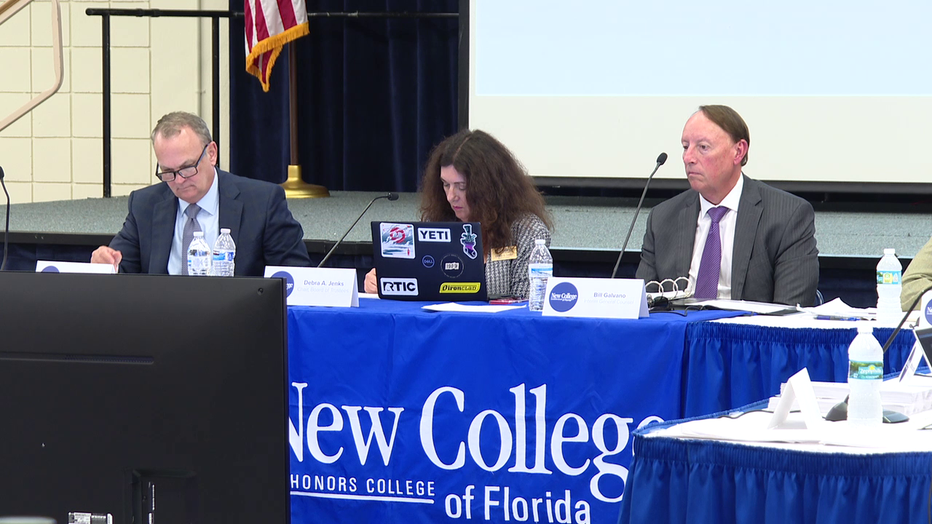 Then weeks later, the newly appointed interim president Richard Corcoran asked the board to think about their decision. And either deny or defer tenure status based on changes in administration, the board of trustees and an overhaul of the college structure. 
That left students concerned over their future. 
"Something that is really worrying is a lot of our academic system relies on having a very good relationship with your professors and working very closely with your professors," said Andy Trinh. "You have to have an advisor you sign your contact with. If your professor leaves, you have to find a new one."
New trustees said the old ways at New College weren't working and everything they are doing will build a better college for the future.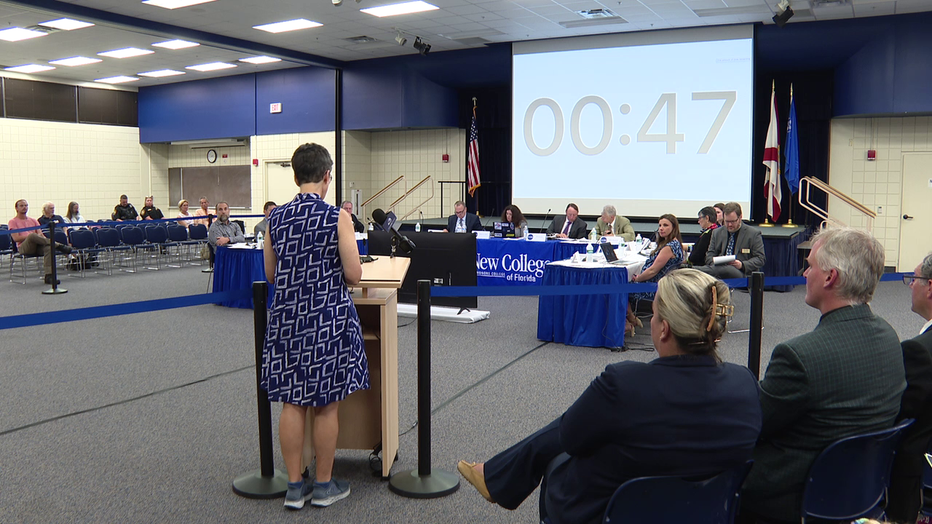 "We have to confront the brutal facts and the fact is what was there was not working," said Corcoran. "It doesn't mean we don't have great faculty, students, but the corpus of what was New College was in decline. There's no arguing that fact, and we have to fix that."
A motion was made to approve tenure for all five faculty members, but failed with a four to six vote. Faculty members can reapply for tenure next cycle. 
At the end of the meeting, trustee Dr. Matthew Lepinski resigned from the board and the college. 
"Very quickly. Thank you all of you. I'm very concerned about the direction that this board is going and the destabilization of the academic program. I wish you all luck, but this is my last meeting. I'm leaving the college," he said.