New mammogram guidelines impact half of American women with dense breast tissue
TAMPA, Fla. - The Food and Drug Administration has released new mammography guidelines aimed at further improving the early detection of breast cancer.
Under the new guidelines, the FDA says mammography facilities must notify patients about the density of their breasts, strengthen the FDA's oversight and enforcement of facilities and help interpreting physicians better categorize and assess mammograms.
"When the radiologist, the doctor like me, who looks at a mammogram, interprets a mammogram, we put breast density into four different categories based on the amount of tissue relative to fat," Dr. Bethany Niell, with the Moffitt Cancer Center said.
Dr. Niell says about half of women in the U.S. have dense breast tissue.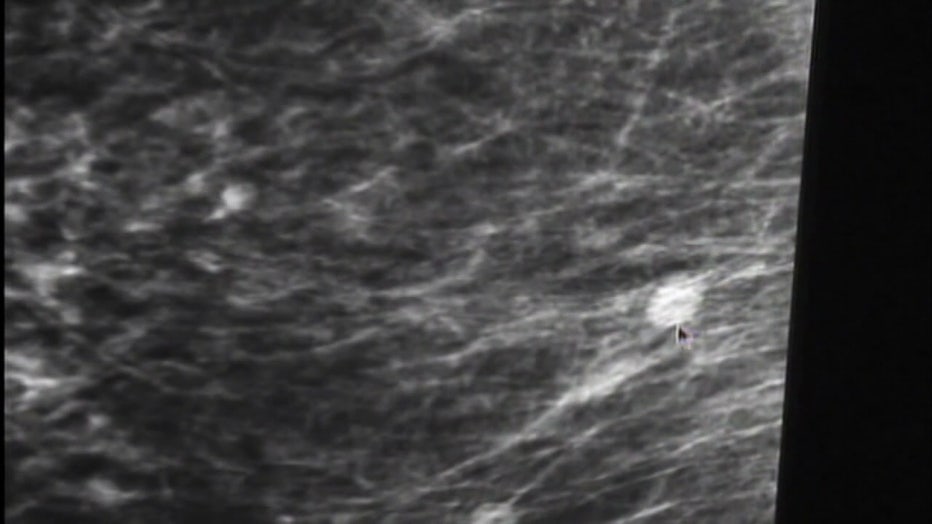 Mammogram shows breast tissue. 
"So what we'll be doing with the new guidelines is in a letter sent to the patient, the patient will be notified if they have the top two categories of breast density," Niell said.
Niell says patients whose breast density falls into the lower two categories will receive a separate letter.
READ: Best friends lean on each other through breast cancer battles
She says reporting this information is important because it can highlight an additional risk factor.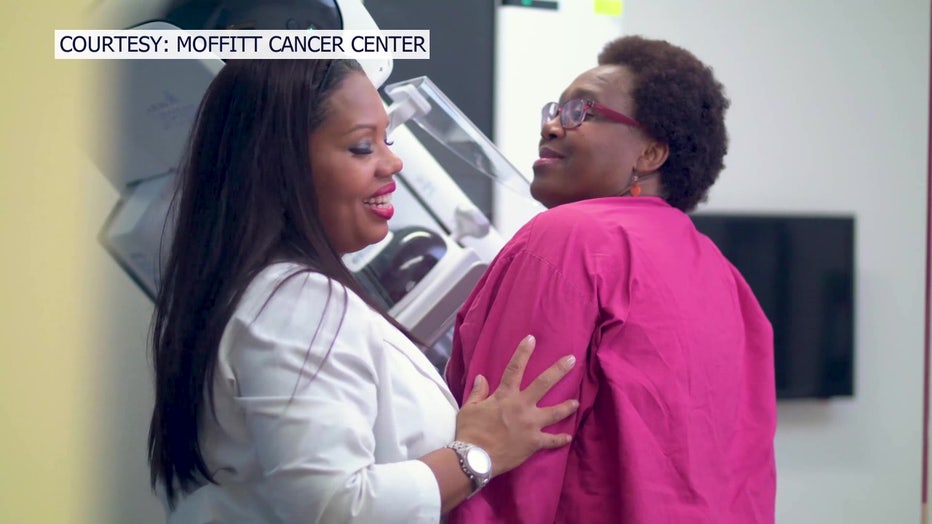 Healthcare professional along with a woman getting a mammogram. 
"Because breast density can obscure cancer, it can make it harder for us to find," Niell explained. "But it also increases the patient's risk of developing breast cancer.
Regardless of which category you fall into, Niell says yearly mammograms can help stay on top of any developments or changes in your health.
READ: Biden to seek more than $2.8 billion from Congress for fight against cancer
One woman in the Bay Area says early detection helped catch her breast cancer and respond quickly.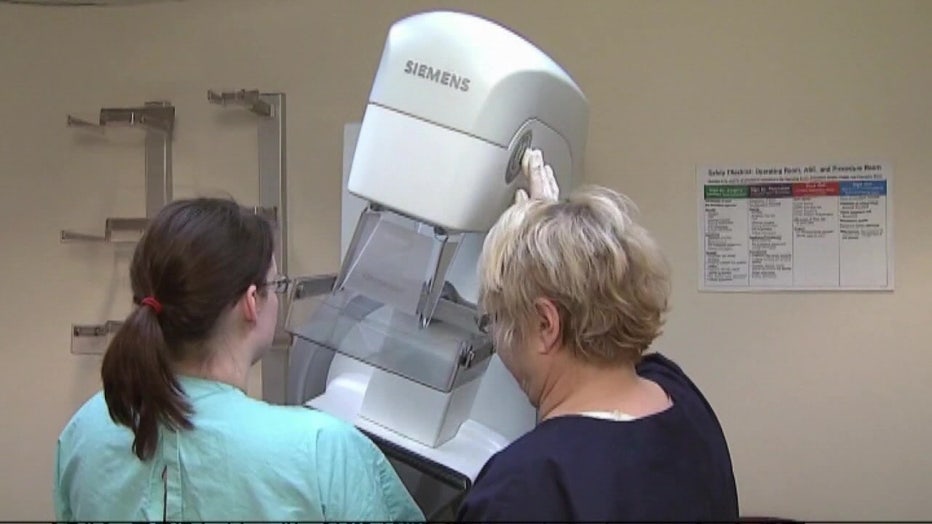 Tina Fahy works at Moffitt Cancer Center in the breast imaging department, but she never expected to one day be the patient herself.
READ: Moffitt Cancer Center uses new exhibit to increase breast cancer awareness
"Breast imaging, breast cancer, oncology, this has been my world," Fahy shared.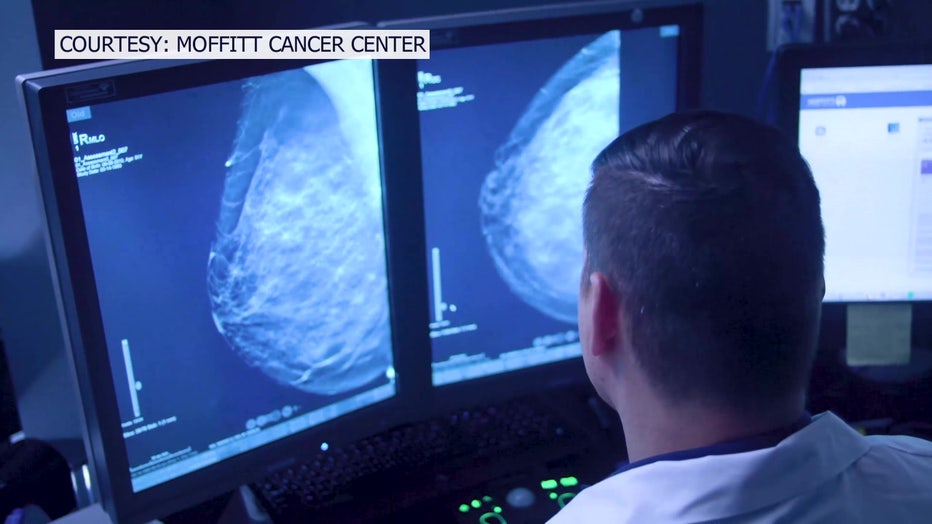 Doctor looking at a mammogram. 
Fahy says she has religiously gotten her yearly mammogram for the last decade.
"I never really imagined that I would be on the other side of the coin," Fahy said.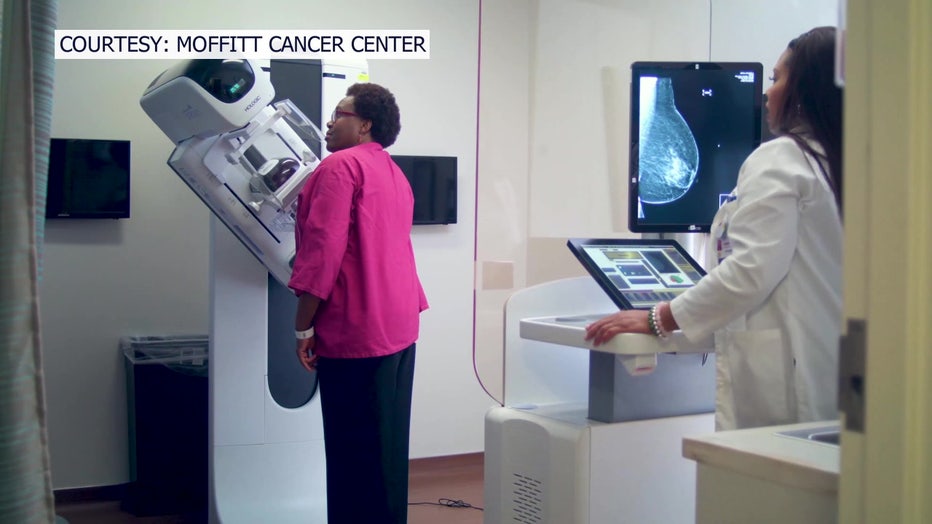 Woman getting a mammogram. 
When she went for her screening in 2022, she got some abnormal test results back and had to go for more screenings, before finding out she had breast cancer.
"I'm healthy," Fahy said. "I live an active lifestyle. A lot of the modifiable risks, I feel like I keep that all in check and try to reduce my risk."
READ: Colon cancer increasing among adults younger than 55, report finds
She says she became an even bigger advocate for breast health and says the continued advancements in technology can help even more patients detect breast cancer early.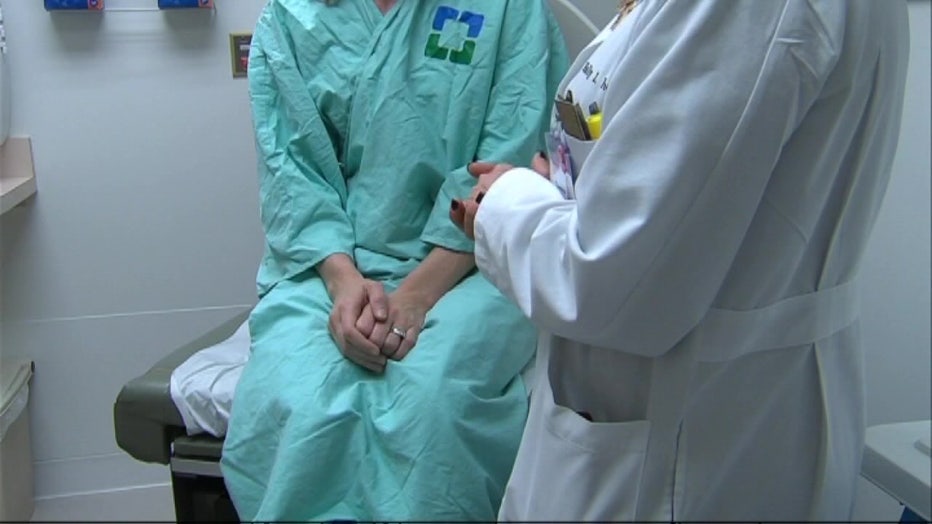 Doctor and a patient in a gown. 
Fahy believes getting regular mammograms helped save her life.
"I do think that my outcome definitely could have changed," Fahy stated.
Niell says legislation was passed in Florida several years ago, requiring doctors to let patients know if they have a high breast density. However, she says that legislation is expiring this year, so these federal guidelines will make sure every patient is aware of their breast density.
"I think that these new regulations absolutely have the potential to save more lives from breast cancer," Niell said.