North Port Police trying to help local 2-year-old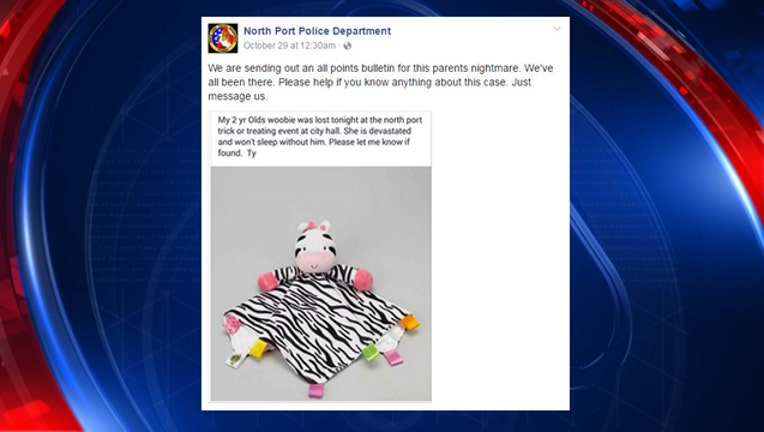 article
NORTH PORT (FOX 13) - North Port Police have put out an all-points bulletin in order to help a local two-year-old. 
During a trick-or-treating event at city hall, the toddler lost her "woobie." A woobie could be described as a cross between and stuffed animal and "blankie." Her parents posted on Facebook asking for help to find the treasured item, saying "She is devastated and won't sleep without him." 
Well, the North Port Police Department saw the post and decided to help. They shared the post on their social media, "sending out an all points bulletin for this parent's nightmare."  
Hopefully, with the help of law enforcement, woobie is found soon.