Delta IV Heavy rocket blasts classified spy satellite into orbit from Cape Canaveral
CAPE CANAVERAL, Fla. - The sky over Florida's east coast lit up Thursday evening as a powerful Delta IV Heavy rocket finally blasted off from Cape Canaveral carrying a classified spy satellite.
After five scrubs this fall – including a last-second hotfire abort – the triple-core rocket lifted off as planned just after 8 p.m., blazing through the clear starry sky with its secret payload for the National Reconnaissance Office (NRO).
Based on the rocket's size and launch direction, experts suspect the NROL-44 mission is carrying the latest in a family of large signals-intelligence satellites known as Orion, meant to listen in on electronic communications from over 22,000 miles up.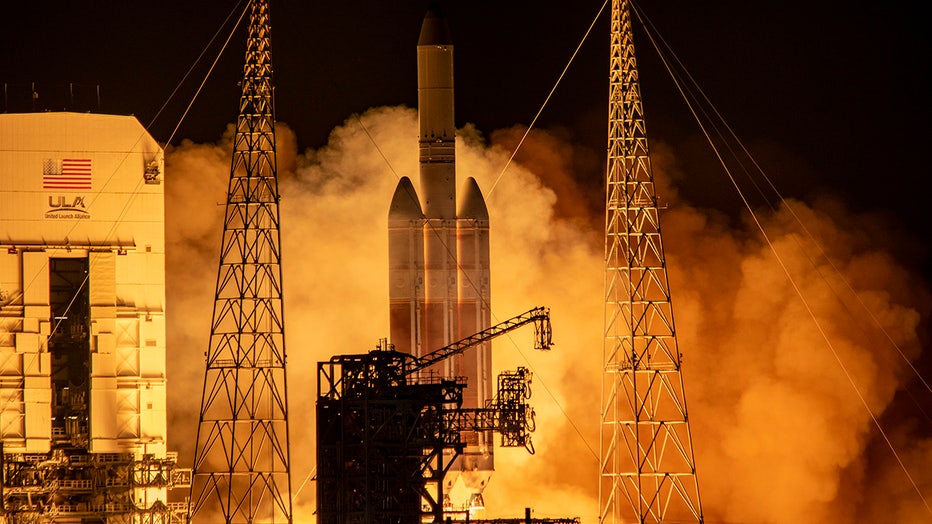 It's a common payload for this type of rocket.
The Delta IV rocket family, flown by United Launch Alliance, has several different configurations. But the 'heavy' version is the most powerful, second in the world to SpaceX's Falcon Heavy. It's only flown 11 previous times, dating back to 2004, mostly on similarly classified missions like this one.
The August hotfire abort, in which the engines started to ignite but then automatically cut off moments before liftoff, was a first for the Delta IV and a rare event for any launcher. ULA later blamed a piece of ground support equipment for the failure and replaced the suspect components.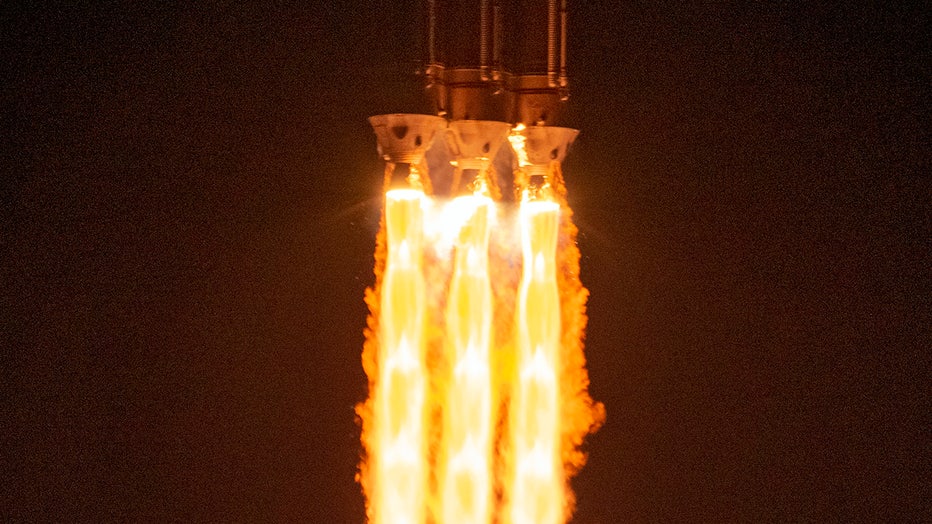 A month later, the countdown stopped at seven seconds due to another technical issue.
In all, the mission has seen five delays due to weather and other ground support issues at Launch Complex 37, which dates back to the Apollo-Saturn program in the 1960s.
Four more Delta-IV Heavy missions are planned before the Delta rocket family is retired for ULA's Vulcan rockets, which are still in development.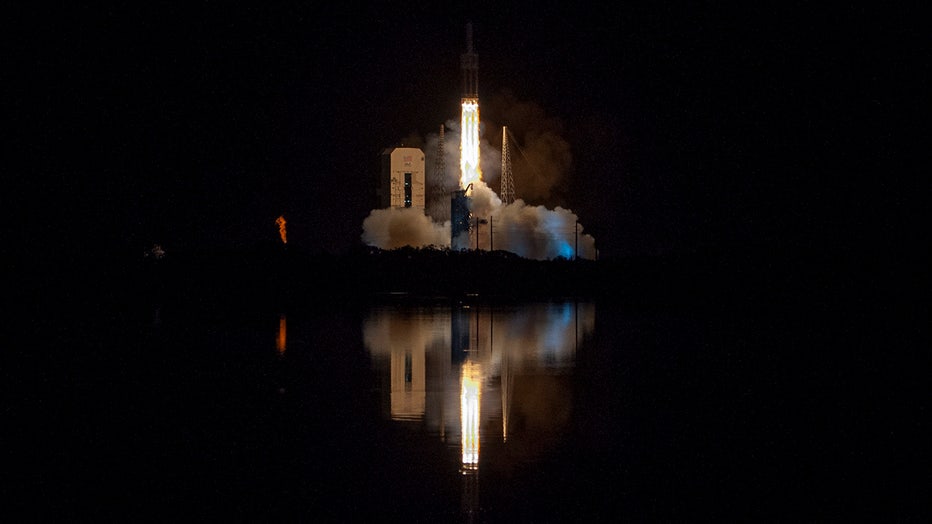 Thursday night's launch was just the first in what could be two in less than 24 hours. SpaceX plans to launch a SiriusXM satellite aboard a Falcon 9 rocket late Friday morning; the Falcon 9 rocket was sitting vertically on its pad just a few miles from the Delta IV launch.
That launch window opens at 11:21 a.m. and forecasters expect a 90-percent chance of good weather at the just-renamed Cape Canaveral Space Force Station.