Nurse charged with killing 8 nursing home residents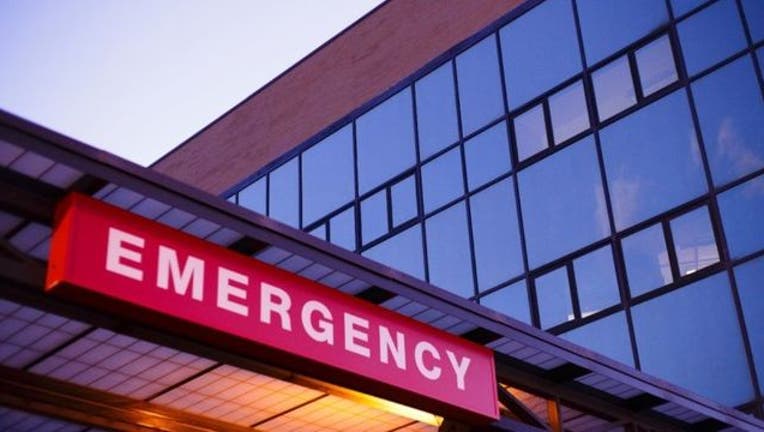 article
TORONTO (AP) — A nurse has been charged with the murders of eight elderly people under her care at nursing homes in southwestern Ontario over a seven-year period, police said Tuesday.
Woodstock Police Chief William Renton said Elizabeth Tracey Mae Wettlaufer, 49, was charged with first-degree murder in the killings that took place between 2007 and 2014.
"The victims were administered a drug. We're not in a position at this time to comment further on the specifics of the drug as it forms part of the evidence that is now before the courts," Ontario Provincial Police detective Dave Truax said.
Truax would only say that a number of drugs were stored and accessible in the nursing homes where the suspect worked.
Police said they were first alerted to the deaths on Sept. 29 and arrested Wettlaufer on Monday. They said she appeared in court Tuesday morning and was remanded into custody until Nov. 2.
A lawyer for Wettlaufer could not immediately be reached.
The investigation is ongoing and officials said more charges could be brought in the future. Police would not speak to a possible motive.
"This is an extremely distressing and tragic ... thing for all of the families involved," said Ontario Premier Kathleen Wynne. "... The police have made it clear there's no threat to safety and we now need to let the police do their job."
Wettlaufer, of Woodstock, was employed by Caressant Care Nursing and Retirement Homes, which operates 15 facilities in small Ontario towns.
Police said seven of the victims died at a Caressant nursing home in Woodstock, a community of 37,000 people about halfway between London and Hamilton, Ontario.
The victims were identified as James Silcox, 84; Maurice Granat, 84; Gladys Millard, 87; Helen Matheson, 95; Mary Zurawinski, 96; Helen Young, 90; Maureen Pickering, 79, and Arpad Horvath, 75.
Wettlaufer was also employed at the Meadow Park facility in London, where Horvath died.
His daughter, Susan Horvath, said she felt something was amiss before her father died.
"I'd seen my dad and the condition he was in and he had a lot of fear ... and just things about him and everything I noticed on his body and stuff, I just had a feeling and I told mom," Horvath told radio station AM980 in London, Ontario, on Tuesday. "And then when he passed on — and how he passed on — that's when I knew: This is not right."
Daniel Silcox, of Pontypool Ontario, said he found out about his father being among the alleged victims while listening to the radio Tuesday morning.
"We're living my father's death right now," Silcox said. "It's horrific."
His father didn't like living at the home, had broken his hip at the facility, but the family otherwise had no suspicions that his death might have been a murder, Silcox said.
Records from the College of Nurses of Ontario show Wettlaufer was first registered as a nurse in August 1995 but resigned on Sept. 30. She is no longer entitled to practice as a registered nurse.
Caressant, a private nursing home chain, said it is cooperating with police and remains in contact with the Ontario Ministry of Health and Long-Term Care regarding the matter.
Caressant said ina statement that its highest priority is to continue providing for the "physical, social and spiritual needs" of its residents as the investigation unfolds.
Charlene Puffer, who said she lives down the hall from Wettlaufer's apartment, described her neighbor as a decent person..
"I knew something was up with all the police coming around here the past few weeks and they came one day in all their Hazmat suits," she said. "It's terrifying to know someone who supposedly killed that many people lived right near me."
Wettlaufer told Puffer she liked her job as a nurse.
"You think, how did this go on for so long? But to look at her and know her a bit, you would never think she could do something like this," Puffer said.