Officer: Shooting at Muhammad cartoon contest in Texas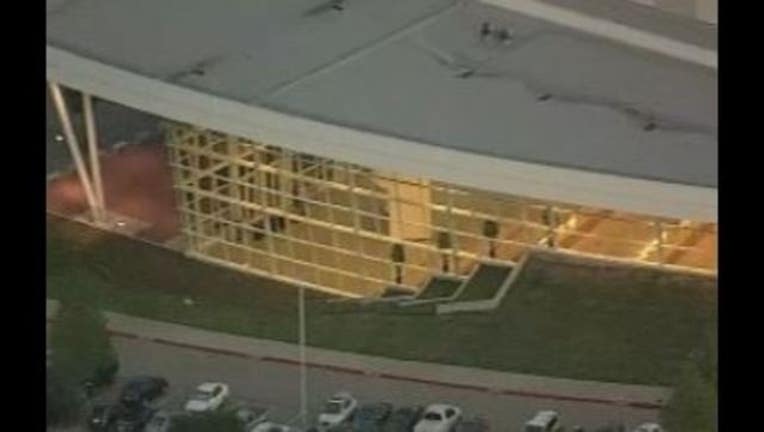 article
A provocative contest for cartoon depictions of the Prophet Muhammad in a Dallas suburb is on lockdown tonight and attendees are being evacuated after authorities reported a shooting outside the building.An officer dressed in SWAT gear took the stage toward the end of the event at the Curtis Culwell Center in Garland and told attendees, including an Associated Press reporter, that a shooting had occurred. He said one officer and two suspects were shot.
It isn't clear if the shooting is related to the event.
Garland Police Department spokesman Joe Harn has declined to confirm the SWAT officer's statements and says he has no details.
About 75 attendees were taken to another room. Later, a group of 48 people were escorted to a school bus. Authorities told attendees they would be taken to a nearby high school. A second group was set to be moved shortly after.
The New York-based American Freedom Defense Initiative was hosting a contest that would award $10,000 for the best cartoon depicting the Prophet Muhammad at the venue.