Officers save 5-year-old's birthday after burglary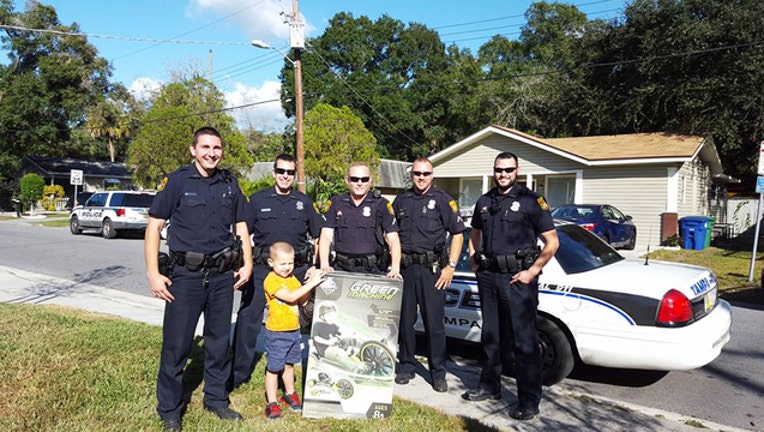 article
A group of Tampa police officers are being applauded online for salvaging a 5-year-old little boy's birthday.
It was ruined, the boy and his family thought, when their car was broken into, and his brand new Huffy Green Machine tricycle was swiped from inside.
The officers investigating the burglary couldn't bear to see the boy upset, and once they learned his parents wouldn't be able to replace the present, they took it upon themselves to do so.
Tampa PD says Officers Harrison, Reeves, Krygier, Platt, and Magill all chipped in to get the boy a brand new bike.
The photo of them with the boy and his replacement has since gone viral, with nearly 1,000 shares and more than 3,000 likes just one day later.
Way to go, officers!
See the original post from the Tampa Police Department here: