Ohio officer lectures boys after fake gun scare: 'I could have killed you'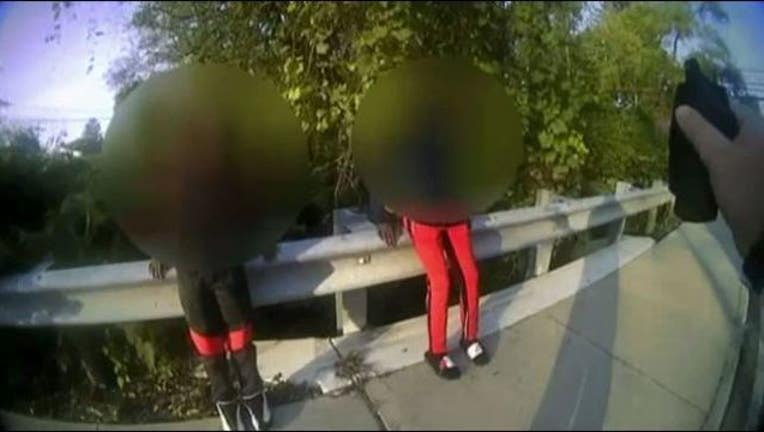 article
COLUMBUS (WSYX, WTTE) - The Columbus Police Department is sharing video as a warning after an officer drew his gun on two young boys. 
The officer was responding Saturday to a report of the boys waving a gun in the street. 
According to authorities, with just seconds to react, Columbus Police Officer Peter Casuccio, realized the weapon was actually a BB Gun. He then learned the boys were just 11 and 13 years old.  
Dashcam video shows the officer lecturing the boys about how their actions could have resulted in death saying, "I could have killed you."
Officer Casuccio says he was out patrolling Saturday when a call came in about the boys waving a gun. He found them, and drew his service weapon. 
"As soon as I stepped out of the car, a young male wearing a gray jumpsuit with red stripes pulled what would appear to be a gun out of his waistband, and ah, threw it off to the ground," said Officer Casuccio. 
 He says all he had was an instant to react. "That's really what it is, it's a millisecond and you see the gun leaving his hand, and out of the corner of my eye, I saw it bust into a million pieces once it hit the sidewalk, and that is when I realized it was a BB gun," he said.   
Officer Casuccio says the fake guns look all too real, and they're everywhere in the community.
He talked to the one of the boy's mother about the danger, hoping to send a powerful safety message to anyone listening.  
Casuccio says, "They needed to hear it, and hopefully that young man goes forward and accomplishes great things and he never forgets what happened on the sidewalk at the corner of Holt and Brentnell someday."
Other than the stern warning, the boys did not get into any official trouble.