Orionid meteor trails over Midwest sky ahead of shower's peak
KALAMAZOO, Mich. - The annual Orionid meteor shower was expected to reach its peak on the night of October 20-21; skywatchers have already reported fireballs across the Midwest on the night of October 19-20.
A video filmed by Pete Mumbower shows a meteor trailing across the sky just outside of Kalamazoo.
"Pretty big fireball streaked across southern Michigan/northern Indiana skies last night at 12:43 am," Mumbower wrote in a caption. "Big blob is the full moon."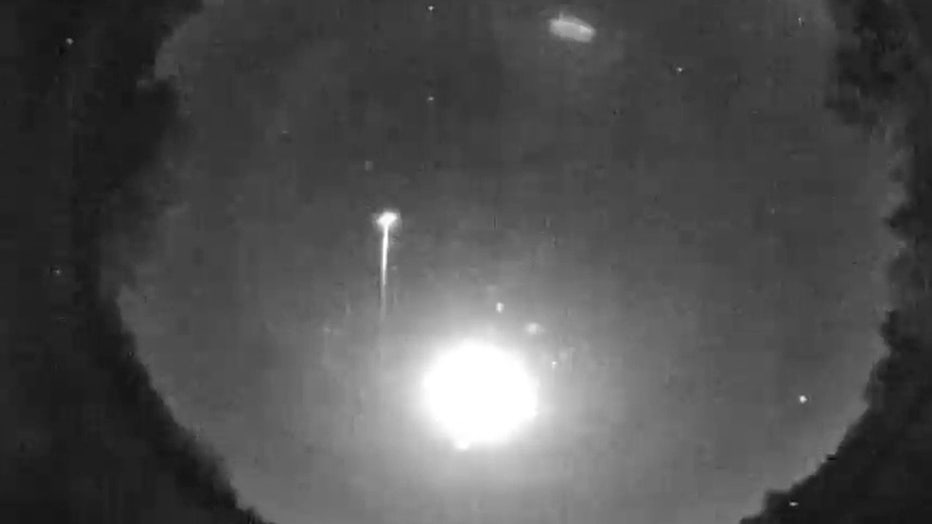 MORE: Orionid meteor shower 2021 to peak this week — along with full moon
The Orionid shower occurs every year in October and November when the earth passes through a stream of dust from Halley's Comet, according to Space.com.
October's full moon, named the Hunter's Moon, is also set to rise on Wednesday night and potentially reduce the visibility of meteors, according to reports.