I-4 lanes reopen after overturned truck blocked traffic near Lakeland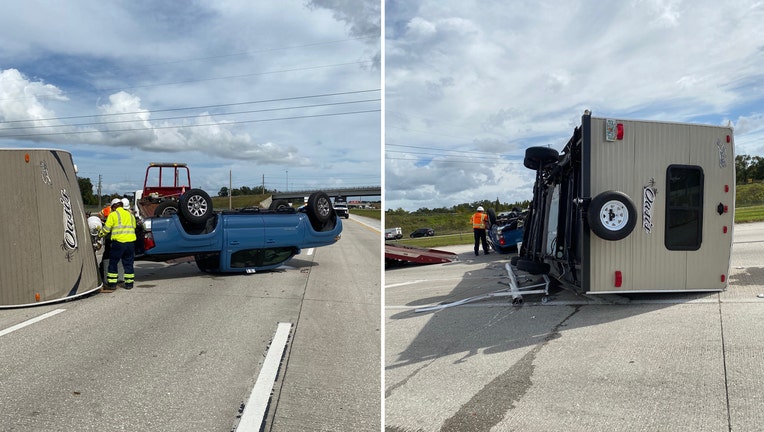 article
LAKELAND, Fla. - An overturned pickup truck and trailer blocked the westbound lanes of Interstate 4 near Lakeland for several hours on Friday.
The scene was at mile marker 28, which is west of the city. The Florida Highway Patrol said a pickup truck was towing a travel trailer when it began to fishtail and lost control before overturning there before 11:30 a.m.
Both the driver and a passenger suffered minor injuries in the crash.
Troopers closed the highway's westbound lanes to clear the crash scene, but said the lanes reopened before 2 p.m.