Parts of the Bay Area still dealing with flooding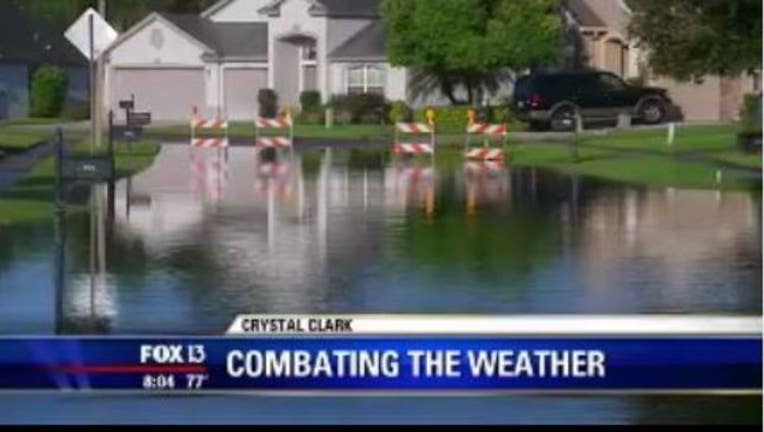 article
After a day heavy rain and flooding, Pasco County is starting off dry for Sunday morning. More rain is a possibility.
Several neighborhoods experienced both street and home flooding on Saturday. Rain water is slowly moving out.
In Trinity, the intersection of Kish Blvd and Short Birch Ln remains blocked off with barriers to prevent drivers from going through the water.
Road blocks due to flooding are also in place at the following locations, according to Pasco County officials:
Little Rd, between Mitchell Rd and Trinity Blvd in Trinity
Pemberton Rd, between Fawn Lake Rd, Moon Shadow Rd, in New Port Richey
Ground Squirrel Dr in New Port Richey
Pegasus Ave at Gainsboro Dr in New Port Richey