Pasco deputies bust 20 suspected of contracting without license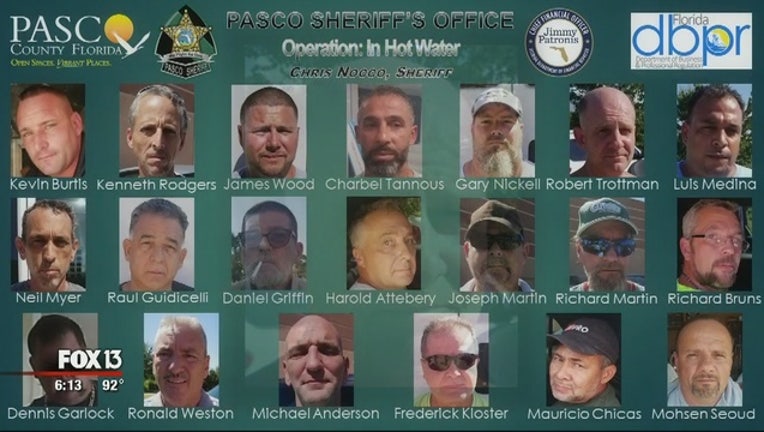 NEW PORT RICHEY (FOX 13) - If you think you can get a deal by having an unlicensed contractor work on your home, you may want to think again.
That's the message from Pasco County Sheriff Chris Nocco and other officials after an undercover sting operation netted 20 people on charges of contracting without a license.
"If it sounds too good to be true, it probably is," said Don Rosenthal, assistant county administrator for development services.  
Nocco also said the operation was in the interest of safer communities. He said one of the men charged, Robert Bruce Trottment is on felony probation for a rape conviction.
"He had previously knocked on another woman's door, pushed her down and punched her, held a knife up to her, and then raped her," said Nocco. "Would you say, 'Yea, I would like this guy to work on my house?'"
Sheriff's Detective Shawn Rozankowski said people risk thousands of dollars by dealing with unlicensed contractors.
"They come out and take money down and they will never come back to do anything at all," he said.
Rozankowski said you should verify that a contractor is licensed and has insurance. He suggested people visit www.myfloridalicense.com/dbpr/ to verify license and www.myfloridacfo.com to verify workman's compensation insurance.