Pasco woman arrested for multiple bomb threats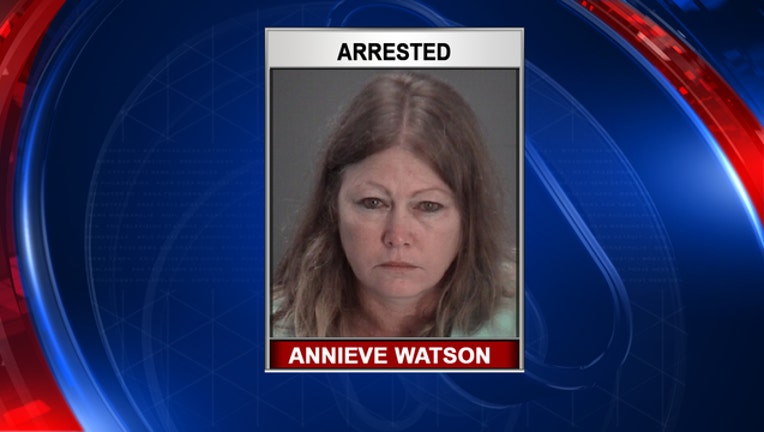 article
TRINITY (FOX 13) - Three separate bomb threats were made to Pasco County stores within the past two weeks, and on Wednesday morning deputies made an arrest in the case.  
After an extensive investigation, Pasco County deputies arrested 44-year-old Annieve Watson on three counts of falsely reporting planting a bomb or explosive.
The first bomb threat was made to Publix Supermarket at 3100 Little Road on November 14. The second threat was called in just two days later at Joanne Fabrics at 10057 US 19. On Tuesday came the third threat, this time at the Beall's store at 7101 SR 54. 
According to a sheriff's office spokesperson, while detectives were investigating the threat to Beall's on Tuesday, Watson was identified as a potential witness. But upon questioning, Watson admitted to conducting all three bomb threats using her personal cell phone. 
No suspicious devices were located in the searches that took place at the time of each threat.