Pasco woman punched stranger for staring at her, deputies say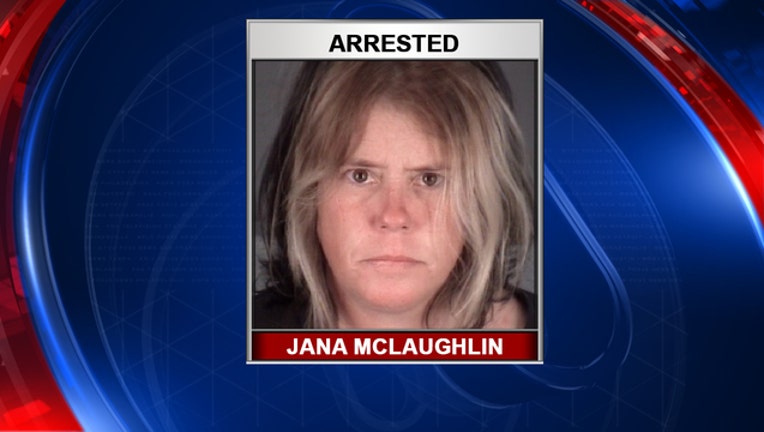 NEW PORT RICHEY, Fla. (FOX 13) - A Pasco County woman was arrested after hitting the victim for "staring" at her, deputies said. 
Deputies with the Pasco County Sheriff's Office responded to a home in the 6600 block of Statice Lane in New Port Richey on Wednesday. There, they said 42-year-old Jana Lee McLaughlin struck the victim multiple times with a closed fist. 
McLaughlin and the victim did not know each other, investigators said, and the confrontation started after the victim was allegedly staring at McLaughlin. During a search, deputies said they also found a glass pipe belonging to McLaughlin. 
She was arrested on battery and drug possession charges.