Photo captures moment boy asks Santa to help his sick father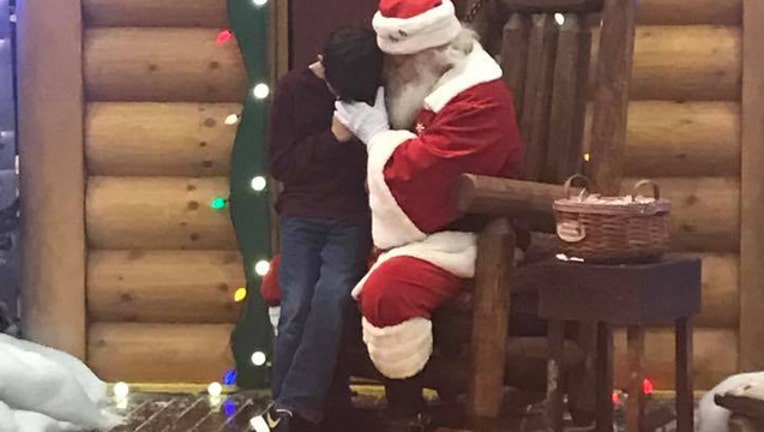 article
FATE, Texas - A heartbreaking photo posted to social media captures the moment a little boy asks Santa for help for his father health and his father's medical bills. 
Another family, who had gone to see Santa at a Texas Bass Pro as part of their yearly Christmas tradition, witnessed the touching moment Tuesday night and asked for prayers for the family on Facebook. 
"Tonight I knew I was in the right place when the family in front of us went to see Santa!" wrote Maegan Leigh. "I over heard he asked Santa for money for his dads medical bills and to please let his dad be healthy!" she continued. 
"The next thing we notice is Santa and the boy bow their heads! Please say an extra special prayer tonight for him and his family," she wrote.
Leigh says that after she posted the photo, which has been shared more than 8,000 times, she found the family after they commented on a local Facebook page group. 
The family is a family of nine, Leigh said, and today, Leigh was to meet them to find out how the family, who is in need of money, can be helped. 
She never thought her photo would go viral and that the response from strangers to help the family would be so big. "God truly is amazing and works wonders," she said.
Leigh said she would continue to update FOX 13 on future plans to help the family. 
READ THE FULL POST BELOW (Mobile users click here:)