Pilot from Indian Rocks Beach among two dead in jet crash at South Carolina airport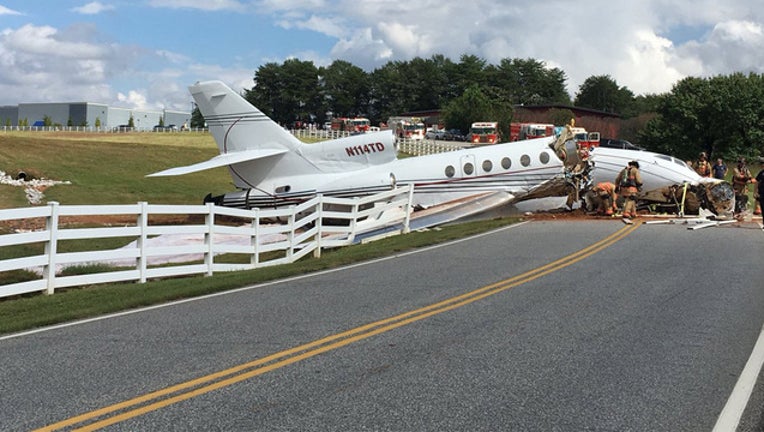 article
GREENVILLE, S.C. (AP/WHNS) - A mid-sized jet that tried to land at a South Carolina airport ran off the runway and split in two, killing the two pilots on board and injuring two passengers. One of those pilots is from Indian Rocks Beach, Florida.
The reason for the crash Thursday at the Greenville Downtown Airport was unclear. WHNS reports there were four people on board the jet, which went off the runway after 1:30 p.m. Thursday. Airport officials said the plane landed without a problem but didn't stop. It continued off the runway and went down a steep embankment. Witnesses who spoke to WHNS said the plane was broken in half at the end of Airport Road.
A spokesperson for the Greenville Fire Department said the pilot and co-pilot died. Officials identified 66-year-old Stephen George Fox from Indian Rocks Beach as the co-pilot. As of Thursday evening, the pilot's identity has not been released. The survivors were passengers, a married couple, who were in critical condition. 
The plane never caught fire, according to Airport Director Joe Frasher. The jet was a Dassault-Breguet Falcon 50, registered out of Delaware to Global Aircraft Acquisitions.
Frasher said the crash, involving a Dassault Falcon 50 model, is the worst in at least 20 years at the airport.