Pinellas County 'walking miracle' needs second heart transplant
ST. PETERSBURG, Fla. - J.P. Dunn was born in 1997 with a heart that didn't work, but with a stubborn will to live. He had hypoplastic left heart syndrome and he needed a heart transplant to save his life. He barely survived the surgery and now he needs another one.
"At that time they told us he was the most difficult heart transplant they had done at All Children's," shared Angie King, J.P.'s mother.
Doctors told her that she should only expect 10 to 12 years from the new heart. That's the average viability for a transplanted heart. 
As J.P. grew, Angie packed all her love into him while she could. 
FOX 13's Lloyd Sowers covered J.P.'s story almost from the beginning and kept tabs on his progress through the years. 
"He fought so hard to stay alive, I don't want some minor illness to put him back in the hospital," King said in an interview when J.P. was 3 years old.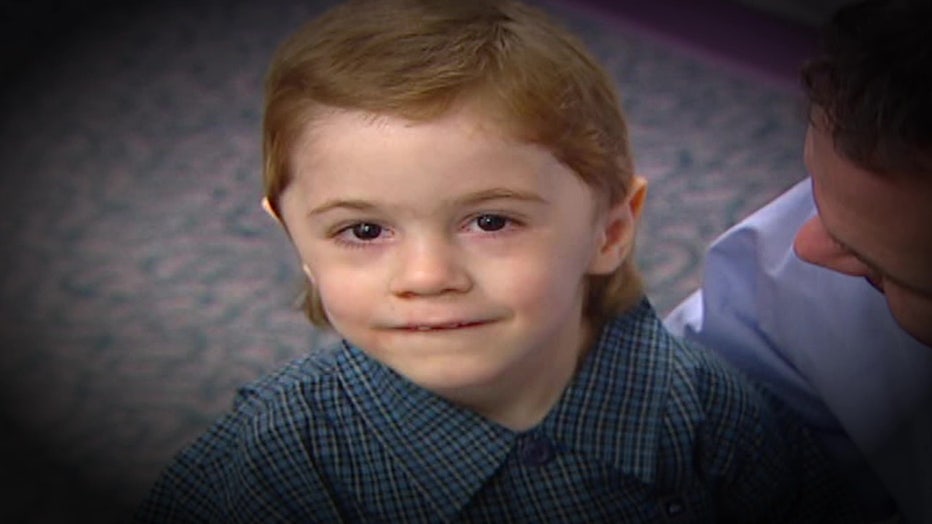 But what was to follow wouldn't be minor. He was diagnosed with a neurological disorder called hydrocephalus, which is a build-up of fluid in the cavities deep within the brain. A tube, called a shunt, was inserted surgically to drain excess fluid. J.P. is also on the Autism spectrum.
READ: Tampa physician with humanitarian heart helps heal across the globe
When Sowers visited him in middle school, J.P. was on the spectrum for Autism and battling numerous health challenges, but the transplanted heart he received as a baby was holding its own.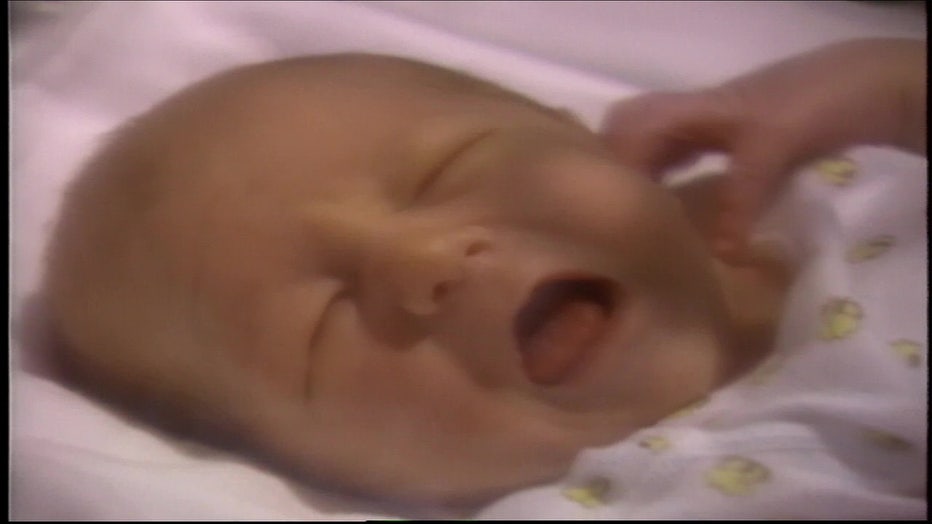 J.P. Dunn received a heart transplant when he was just 8 weeks old. 
It wasn't until he reached young adulthood that the heart began to fail. 
"In the last couple of years, his heart has become increasingly stiff," explained Dr. Jason Feliberti, a cardiologist and transplant specialist at Tampa General Hospital. "We call that cardiac restriction, where the heart is not able to relax." 
Feliberti says the condition can lead to congestive heart failure. Now 25 years old, J.P. needs another heart transplant. His mom thinks about what it was like then and now.  
READ: 1 million organ transplants: US reaches medical milestone since its first success in 1954
"For me, I'm afraid it may be even tougher now," she said. "Now, I have so many more people's lives that are affected, that just love him immensely."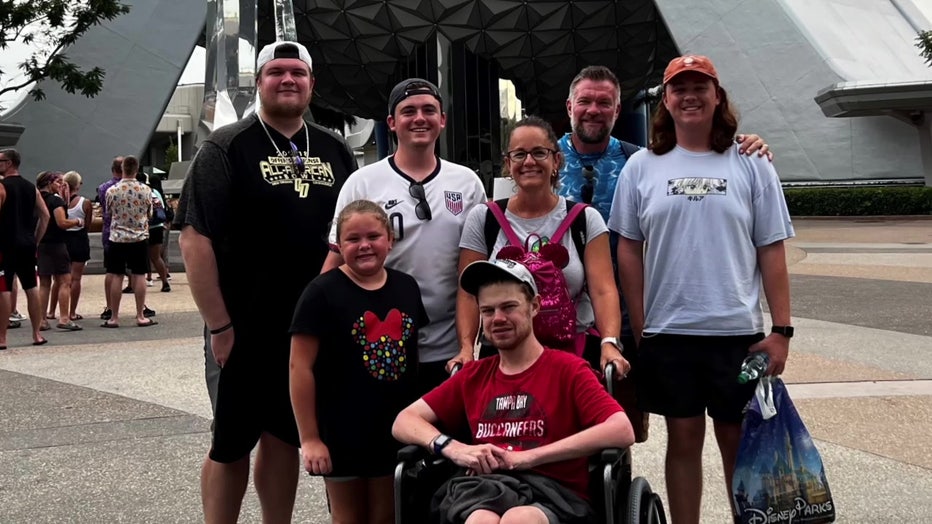 J.P. Dunn now had three bothers and a sister. 
In the years since J.P. was born, a loving family has grown around him. There are now three more boys and a girl in the family. 
They wait for word that an organ donor has died, and their heart is the right size and blood type for J.P.
READ: Teen who received life-saving transplant reacts to medical breakthroughs using pig organs
"It's all that's on any of our minds," shared King.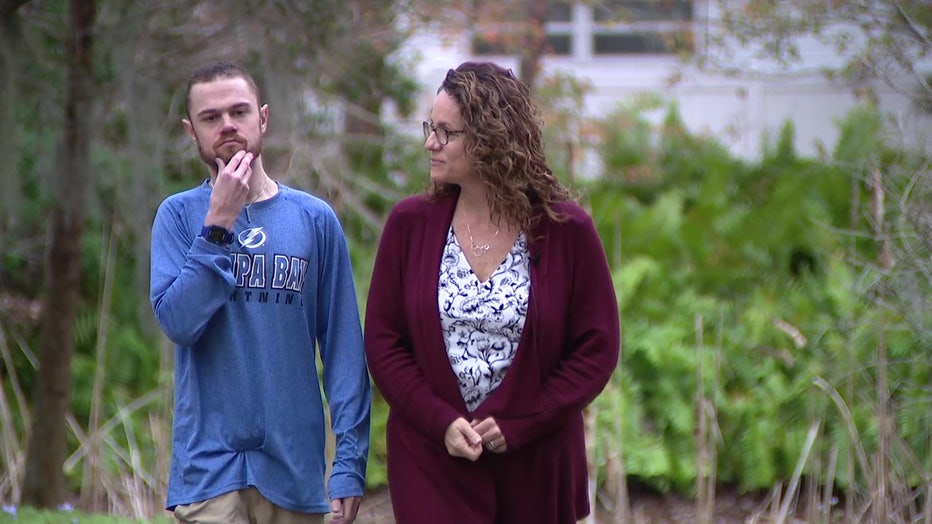 J.P. Dunn, 25, with his mother. 
She expects him to fight on as he has for 25 years. 
"I've always said God has big plans for him and I just don't think he's done with him yet. He's a walking miracle," King said.
They pray for another miracle and another heart that mom can fill with love.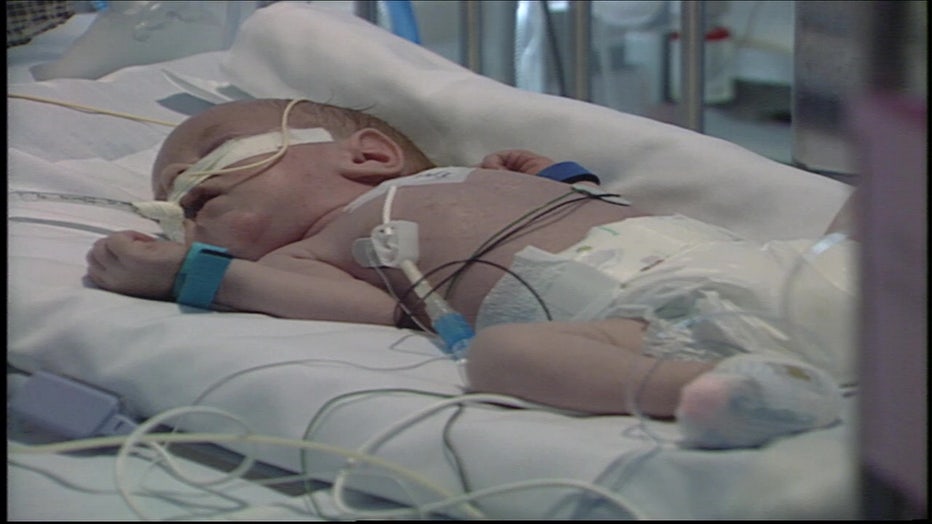 Doctors told his mother that she should only expect 10 to 12 years from the new heart. 
Once a donor's heart is located, they only have about four hours to get it to Tampa General Hospital where the transplant will be performed. 
A fundraising account has been opened through a non-profit organization to help the family with expenses. Click here to learn more about the fundraiser.