Pinellas Park firefighters buy Thanksgiving meals for needy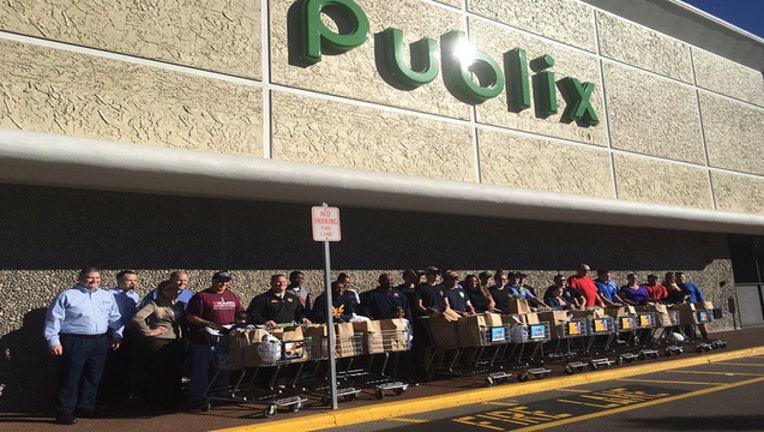 PINELLAS PARK (FOX 13) - The holiday spirit of giving was in the air at Pinellas Park on Tuesday morning. Dozens of Pinellas Park firefighters gathered at Publix on Park Boulevard to buy Thanksgiving dinner for needy families.
"It's a way to connect to the city," said deputy chief Gary Berkheimer.
For the last 15 years, Pinellas Park firefighters have carried on this holiday tradition. They take applications from needy families, then go out and buy turkey, potatoes, cranberries and all the fixings for them.
Some firefighters are actively employed. Others, like John Flynn, are retired.
"I feel sorry for the families that don't have what I grew up with, "said Finn.
After about an hour of shopping, the fire fighters delivered the gift baskets around the city. The giving does not stop here. Pretty soon they will start buying toys for needy kids for Christmas.