Pinellas teacher surprised with 'Special Education Teacher of the Year' recognition
PINELLAS PARK, Fla. - A special education teacher at Nina Harris Exceptional Student Education Center in Pinellas Park is getting national attention.
The Council for Exceptional Children named Dr. Kristie Jo Redfering it's 2023 National Special Education Teacher of the Year. The Council and Redfering's students and coworkers surprised her with a celebration Wednesday complete with a red carpet.
She was shocked, saying, "It was heartening, and I just feel very appreciative."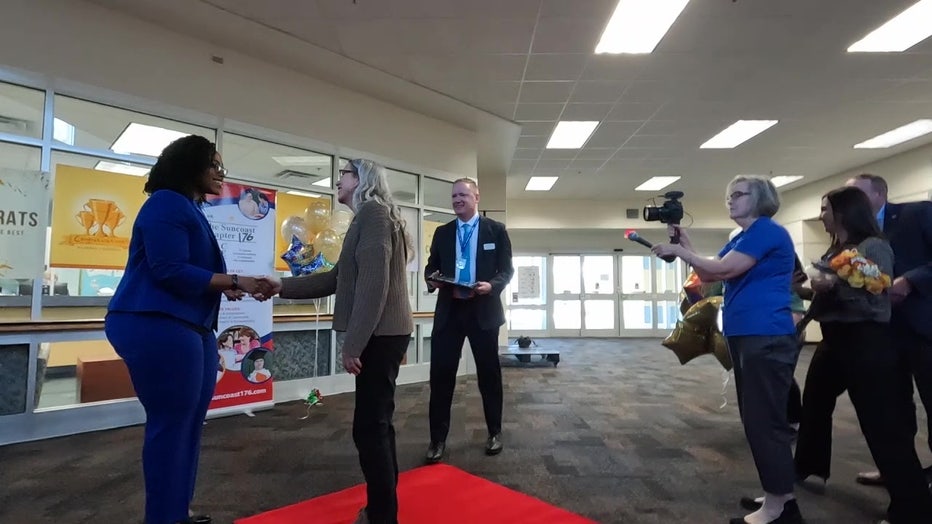 READ: Watch: 100-year-old woman graduates high school in 'most memorable' ceremony
"What we do as teachers, we do for our kids," Redfering said. "We do it, because we love the kids, but you don't even realize throughout your career, this is my 18th year teaching, and you just don't realize that you kind of like to be recognized by your colleagues. And so, to be recognized by my colleagues, it's kind of the first time that I really felt like people noticed what we do, and it's not just what I do, it's what all of the teachers at this school and other schools do."
The Council's Executive Director Chad Rummel said Redfering stood out as someone extremely committed to her students' success after reading the letter her principal wrote for her nomination.
"There are certain people that are able to put their work and their passion and their commitment to students before everything else and that's definitely who Kristie Jo Redfering is," Rummel said. "She's somebody who understands that her place on this Earth is to make an impact on these kids' lives and that's what she's doing."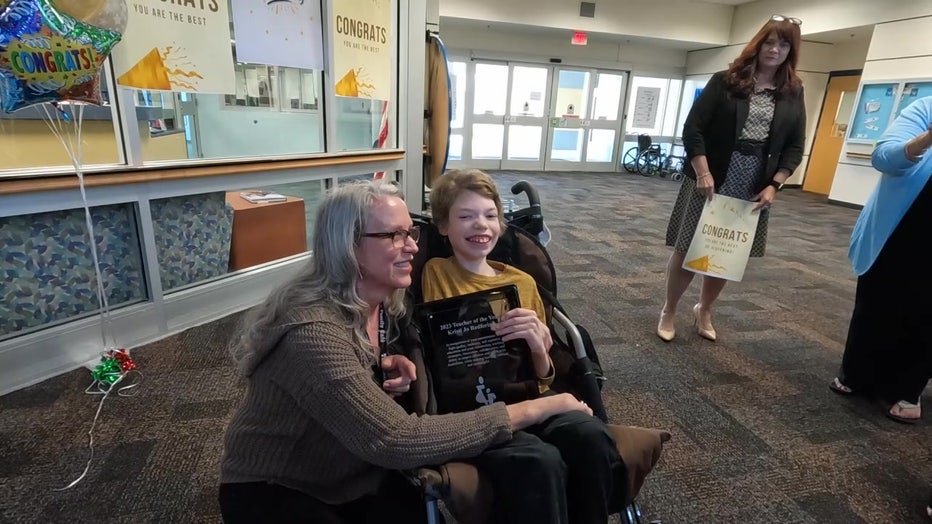 Pinellas County Schools Superintendent Kevin Hendrick was also at the celebration. He said the national recognition is important and speaks to the level of support students with disabilities receive in the district.
MORE: Hillsborough County teacher goes viral in epic dance-off with student
"It's tremendous to see our teachers recognized on a national level," Hendrick said. "To see the excitement of the students, her family, her own son who attends the school, I mean how special it is, and so as the superintendent, these opportunities to celebrate our teachers like this on a grand scale with this pomp and circumstance, it's just awesome." 
Redfering has been teaching for 18 years and has been at Nina Harris Exceptional Student Education Center, where her son is a student, for four years. She won Florida Teacher of the Year from the Florida Council for Exceptional Children in October.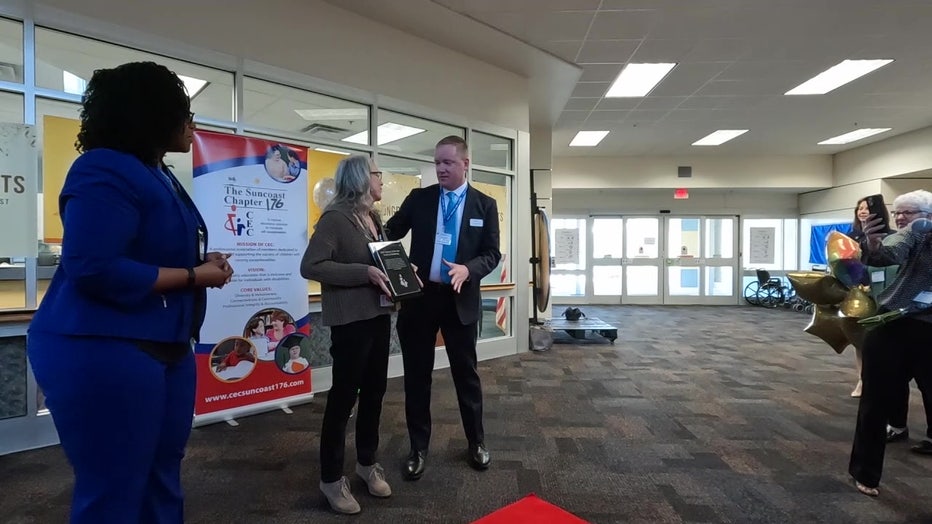 Referring said she's proud of the award, because it puts her students in the national spotlight.
"These are oftentimes overlooked students and so, to be able to shine a light on them and say, 'hey, these kids are making progress. These kids are important. There are things that we can do better. There are things that we should do better,' is huge," she said.
She said her mother was also an exceptional student education teacher.
PREVIOUS: State College of Florida nursing program works to reverse shortage with extra funding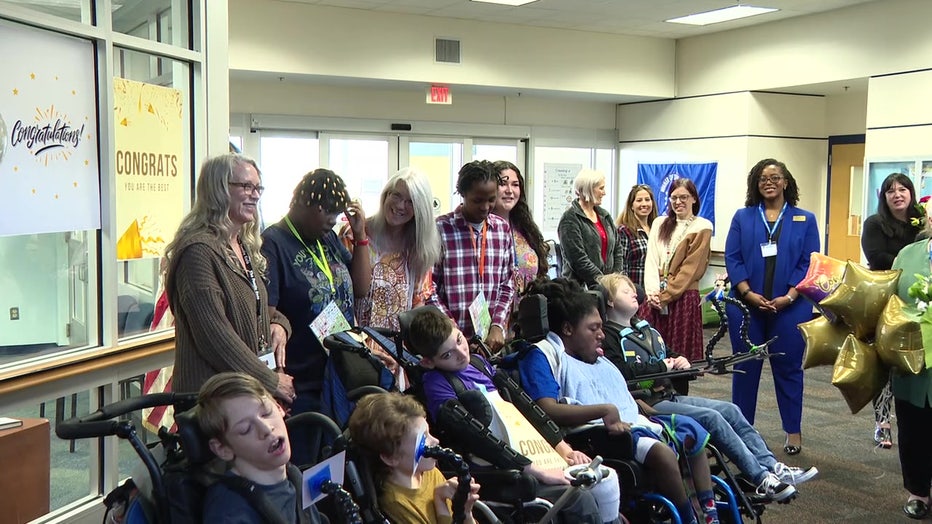 "They are not a disability. That a student that uses a wheelchair, that doesn't define that person. That is a person," Redfering said. "A student with Autism is not an autistic person. It is a person that has a disability and has needs that are different than other people, but they also have needs that are exactly the same as everybody else and so, to be able to understand that disabilities don't define a person is critical."
She also said special education is a team effort.
"Nobody can do this job by themselves, and regardless of the great ideas that you have, it's impossible to implement by yourself," she said. "It's a team. We all work together from our plant operations, our cafeteria, our assistants in the classroom. All of our therapists, the administrators, office staff, everybody is part of the team. Nobody is an island at this school."
Redfering also received a cash prize of $2,000 and a $1,000 classroom grant. She will also get travel and accommodations to go to the Council for Exceptional Children's convention in Louisville where she will be recognized.