Police: Driver fleeing from traffic stop involved in deadly I-275 crash in St. Pete
ST. PETERSBURG, Fla. - A driver and passenger are dead following a fiery highway crash that occurred early Tuesday morning.
St. Petersburg police say, prior to the crash, a police officer attempted a traffic stop at 5th Avenue South and 4th Street South. While the officer was requesting documents by the car window, the driver, a 28-year-old man from Safety Harbor, fled around 1:36 a.m.
Police say the officer did not pursue. According to the Florida Highway Patrol, the driver was speeding when he failed to negotiate a curve in the road and lost control of the vehicle. 
Troopers said his vehicle entered the median, crashed into a tree and overturned multiple times. The passenger, a 33-year-old man from Clearwater, was ejected. Then, troopers said, the vehicle erupted into flames.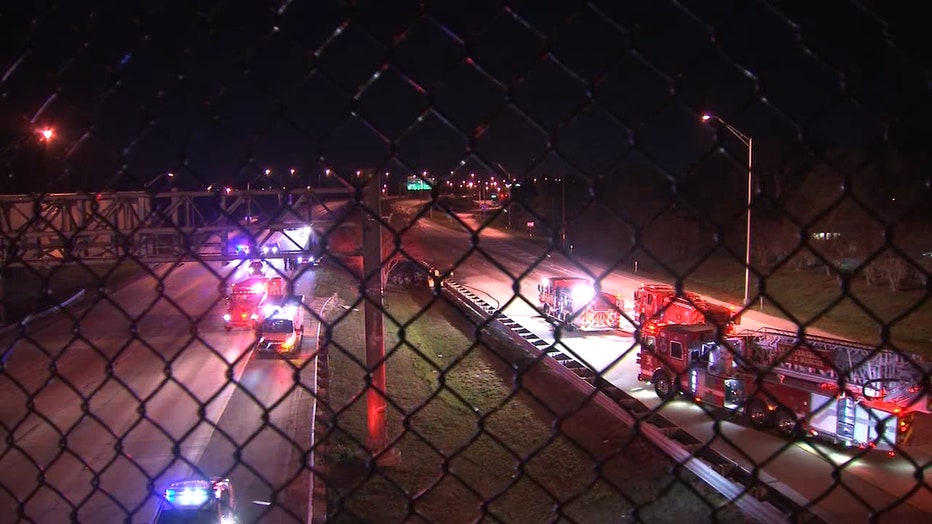 Troopers said they received a report about the crash around 1:50 a.m. 
Neither the driver nor the passenger wore seatbelts, investigators said. Officials said the crash is alcohol-related. Both died at the crash site.
The northbound lanes of Interstate 275 were closed near the 22nd Avenue North exit as troopers investigated the collision. All lanes reopened around 6:15 a.m.
At the scene, a wrecked vehicle in the median appeared mangled and scorched. It has since been towed away.
Troopers have not publicly identified the driver and passenger.