Police: DUI driver arrested after motorcyclist killed in crash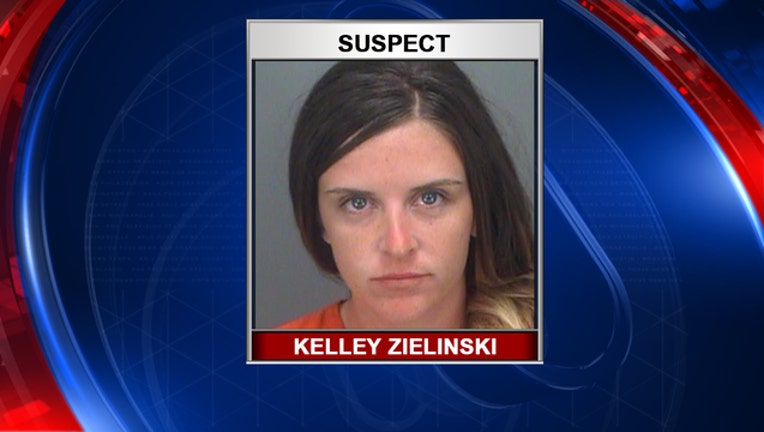 CLEARWATER, Fla. (FOX 13) - Clearwater police officers arrested a woman who was involved in a fatal crash on Saturday afternoon, as well as another driver who had a road rage altercation with the woman.
According to police, 29-year-old Kelley Zielinski, was driving southbound on Fort Harrison Avenue when she attempted to turn left onto Belleview Boulevard.
Investigators said Zielinski turned into the direct path of a motorcyclist who was traveling northbound on Fort Harrison Avenue. The motorcyclist was airlifted to a nearby hospital, where he later died. Police identified him as 56-year-old Jeffrey Pearl.
Shortly before the crash, Zielinski became involved in a road rage incident with another driver, 52-year-old Stacey Maurer. In that incident, the two confronted each other at West Bay Drive and Indian Rocks Road. Maurer began following Zielinski after the confrontation, her arrest report states.
Police said that after Zielinski was involved in the crash with Pearl, Maurer got out of her vehicle and slapped Zielinski in the face. 
According to investigators, both Zielinski and Maurer showed signs of impairment at the scene. Zielinski was arrested and charged with DUI manslaughter, as well as two counts of child neglect because two children were in her car at the time. 
Maurer is facing two counts of battery and driving under the influence.