Police: DUI driver flees after hitting 2 pedestrians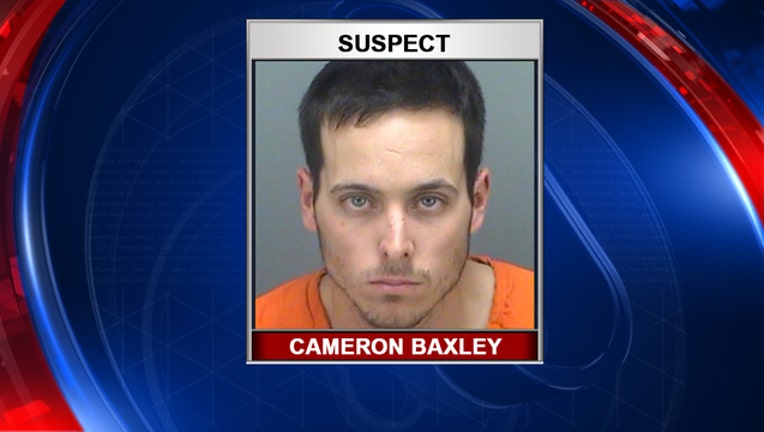 ST. PETERSBURG, Fla (FOX 13) - St. Petersburg police officers arrested a suspected drunken driver after he struck two pedestrians and fled the scene Saturday night.
The incident happened around 11:30 p.m. at 3rd Street North and 1st Avenue North. 
According to investigators, 25-year-old Cameron Baxley was driving a Jeep Wrangler when he turned left onto 1st Avenue North. 
Two pedestrians, 24-year-old Malcolme Tunstall and 23-year-old Alexis Scognamiglio, were attempting to cross 1st Avenue North in the crosswalk. 
Tunstall and Scognamiglio were both hit by Baxley's Jeep. Police said Tunstall suffered life-threatening injuries and is hospitalized at Bayfront Health. Scognamiglio received minor injuries.
Baxley drove away from the scene, but was caught several blocks away. He was arrested and charged with DUI with serious bodily injury and leaving the scene of a crash with injuries.