Police rescue alligator caught in fence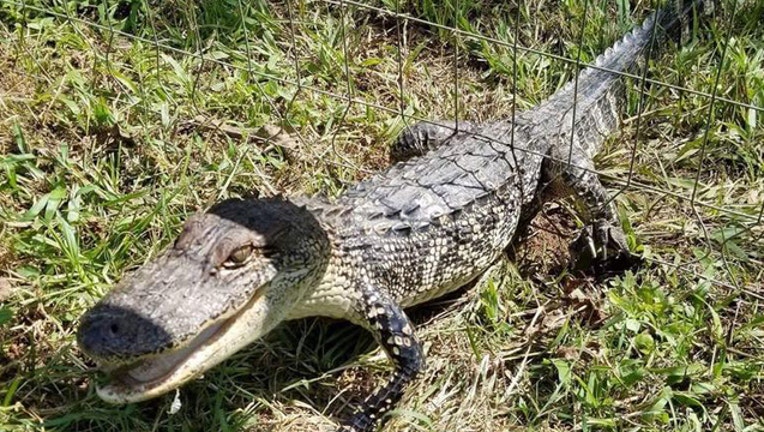 article
FULSHEAR, Texas - A Texas alligator thought it was a little skinnier than it was and got stuck in a fence over the weekend.
Fulshear police were called to help the alligator Sunday, which was able to squeeze most of its body through the fence, but couldn't seem to squeeze its legs through the opening.
"Officer Henry and Officer Looney quickly came to his rescue," the department posted on its Facebook page.
"The gator wanted to give them a kiss for helping, but they respectfully denied his advances," the department said.