Polk County man arrested for murder on Thanksgiving Day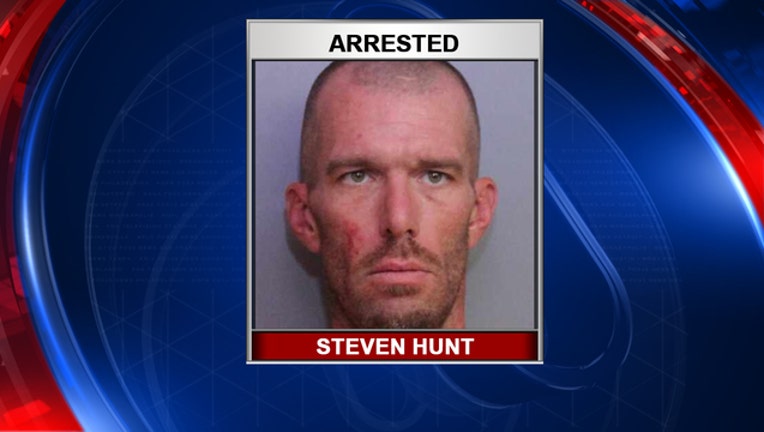 LAKE WALES (FOX 13) - A Winter Haven man was arrested for a murder on Thanksgiving Day, and claimed the victim asked him to "put him out of his misery," deputies said.
Polk County deputies arrested 38-year-old Steven Hunt. They said he fatally shot the victim, 45-year-old Stephen Roberts, inside his home on Lake Buffum Road in Lake Wales. Hunt told deputies that Roberts repeatedly asked to be shot and killed, according to his arrest affidavit.
A witness was inside the home at the time of the shooting, investigators said. Hunt asked her to drive him to the Circle K, located on Highway 60 East in Bartow. According to his affidavit, "the witness found an opportunity to drive away from the suspect, and called 911. She then continued driving around in the area until a deputy made contact with her."
She told investigators that Hunt explained to her that he shot Roberts because he was "tired of hurting all day long and he didn't want to hurt like that." She believed he tossed the gun out the window during the drive to the gas station.
Hunt's arrest affidavit said he initially was not aware of the shooting. Then, he remembered he was with the victim and the witness inside the home when the shooting occurred. 
Hunt was arrested for first degree murder and possession of a firearm by a convicted felon.
"While most people in the county were enjoying a holiday meal with their families and loved ones on Thanksgiving day, a senseless murder was taking place in Lake Wales," said Polk County Sheriff Grady Judd in a statement. "Our deputies, detectives, and crime scene investigators worked throughout the day and well into the night on this case. We are grateful that this violent convicted felon was taken into custody swiftly and without further injury to anyone else. Our condolences go out to the victim and his loved ones."