Port Charlotte man accused of pocketing $300 from lost wallet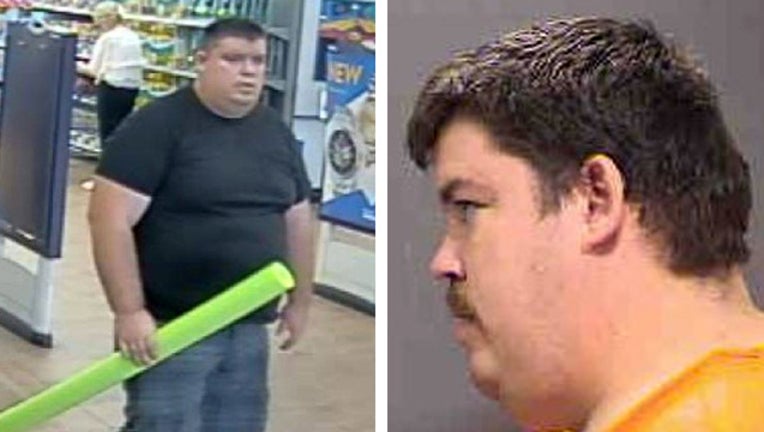 NORTH PORT (FOX 13) - A month ago, North Port police asked the public to help them identify a man who had turned in a lost wallet.  Now, that man has been arrested for pocketing cash from that very wallet.
Back on July 30, police said the man had found a wallet in the parking lot of the Walmart and turned it in.  At the time, investigators circulated a surveillance image of him holding a pool noodle as he walked out of the store.
Now, they say, he's been identified as Justin Sean LaBrie of Port Charlotte.  He's been charged with grand theft for allegedly removing $300 from the wallet before turning it in.
The 36-year-old was arrested Monday and released after posting a $1,500 bond.