Portion of McMullen Booth Road closed through April 9 for construction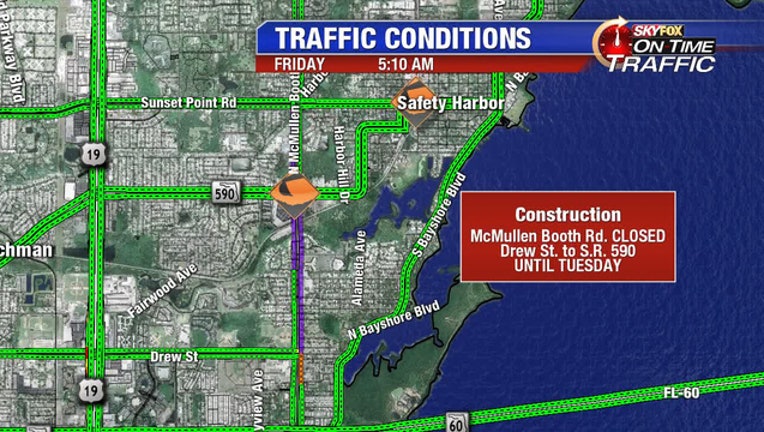 CLEARWATER, Fla. (FOX 13) - A major construction project is set cause traffic headaches for drivers in Clearwater. 
McMullen Booth Road will be closed between Drew Street and State Road 590 in both directions to all vehicles, pedestrians and bicycles for a total of five days. The closures will be in effect until Tuesday, April 9. as crews upgrade a CSXT railroad crossing. 
Local traffic will be able to access destinations up to the railroad crossing in either direction, but will not be able to cross the tracks.
The tracks are north of Ruth Eckert Hall, and the closure will impact several performances: 
- ABBA: The Concert - Fri, Apr 5 at 8pm
- Voctave - Sun, Apr 7 at 1pm
- The Florida Orchestra: Ragtime, Blues and All That Jazz -  Sun, Apr 7 at 7:30pm
- Andrew Duhon & Lydia Luce - Sun, Apr 7 at 8pm (Murray Theatre)
- Derek Hough Live! - Tue, Apr 9 at 8pm