Powerball reaches $900 million, highest jackpot ever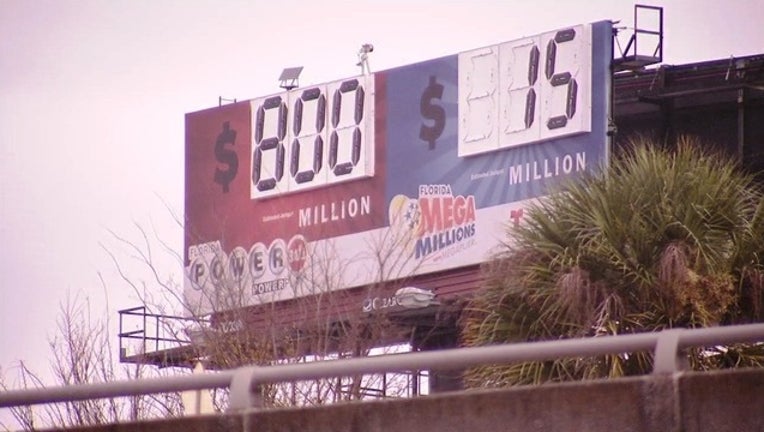 article
TAMPA (FOX 13) - The Powerball jackpot has climbed to $900 million ahead of Saturday night's drawing.
It's the largest lottery jackpot ever in history.
After no one claimed the jackpot on Wednesday, residents in the Tampa Bay area have been stocking up on the $2 Powerball tickets.
Wednesday's winning numbers were 2, 11, 47, 62 and 63, with the Powerball number 17. In that drawing, a Dunedin resident, identified as Robert Manuel Gonzales, won $1 million.
Saturday's night drawing will take place at 10:59 p.m.