Presidential candidate Deez Nuts polling well in North Carolina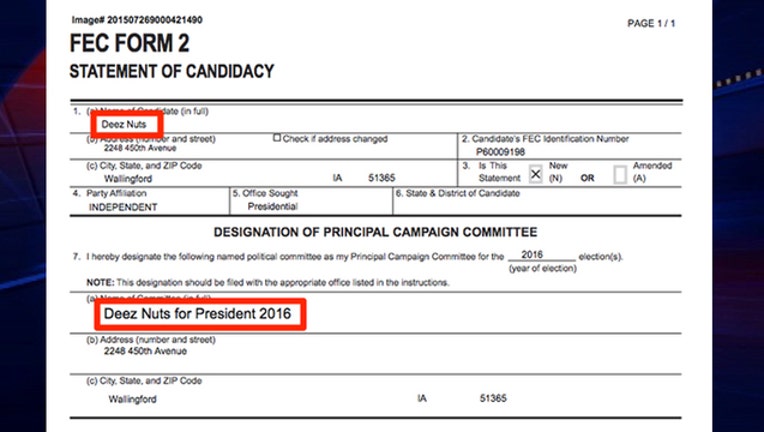 article
An independent presidential candidate named Deez Nuts is polling at near double-digits in some primary states.
A new Public Policy Polling survey shows Deez Nuts at 9 percent in North Carolina, 8 percent in Minnesota and 7 percent in Iowa.
In the North Carolina survey, the questioners ask voters if they would vote for Donald Trump as the Republican nominee, Hillary Clinton as the Democratic nominee or Deez Nuts as an independent.  Trump leads with 40 percent, Clinton has 38 percent and Nuts had 9 percent.
Most North Carolina voters don't know how they would respond to a Deez Nuts candidacy – 81 percent say they aren't sure how they feel about Deez Nutz. 13 percent of voters have an unfavorable opinion and just six percent have a favorable opinion of Deez Nutz.
Deez Nuts polls best among voters who call themselves moderates and does the worst with very liberal voters.