Prosecutors: South Florida man met child porn victim through 'Fortnite'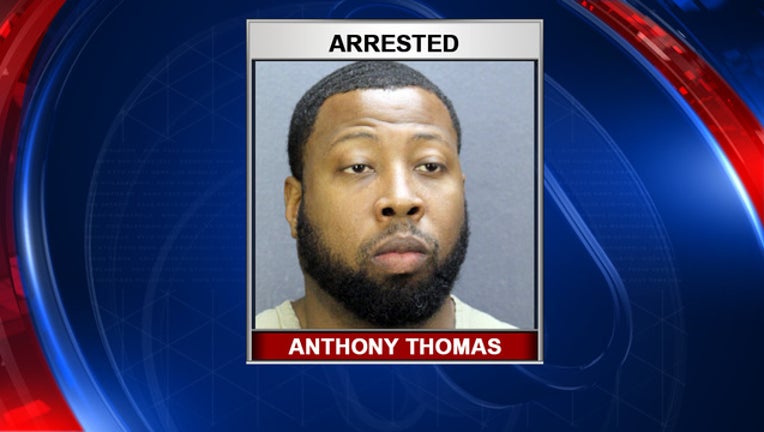 FORT LAUDERDALE, Fla. (FOX 13) - A South Florida man is accused of making child porn with a teenage victim he met through the popular online video game 'Fortnite,' and prosecutors say there could be as many as 20 more victims.
Anthony Gene Thomas, 41, was arrested on 22 counts of child pornography and faces a variety of other charges, including unlawful sexual activity with a minor.
According to information released by the State Attorney's Office, an unnamed co-conspirator made initial contact with the 17-year-old victim on Fortnite, then used the game network to introduce the teen to Thomas. 
Thomas manipulated the victim with gifts, prosecutors say, including credit cards and a cell phone that they used to communicate further. Eventually, he and the co-conspirator brought the victim to Broward County, where Thomas allegedly engaged in sexual activity.
After the teen's parents alerted police, they brought the victim back home but Thomas allegedly stayed in contact with the teen.  A few weeks later, police searched his phone and say they found pornographic images and videos of the victim.
Without going into detail, prosecutors warned that there could be as many as 20 additional victims in the case.
"This case is disturbing not only because it involves child pornography, but also because a popular online game was used to communicate with the victim," Attorney General Ashley Moody offered.  "We have reason to believe there could be additional victims, and I am asking anyone with information about the recruiting of minors for child pornography, or any other type of sexual exploitation, to call law enforcement immediately."
Anyone with information is asked to call Broward County Detective Michael Joo at (954) 888-5241.
FOX 13 reported this story from Tampa.