Rain doesn't slow officer and young friend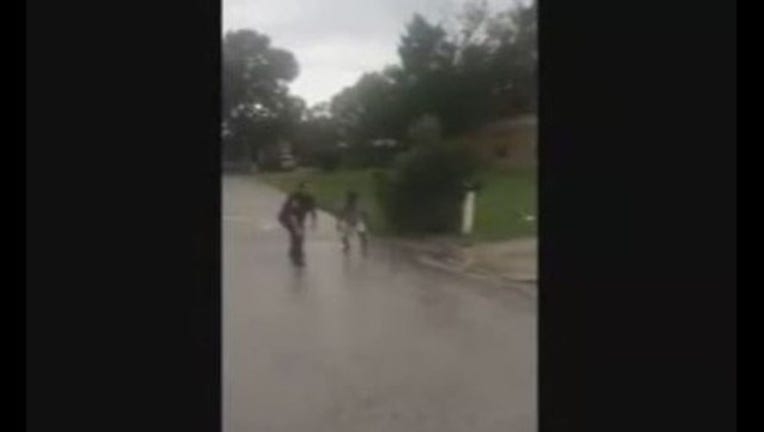 article
During the deluge, it was tough to stay cooped up inside all day, especially for the kids.
So in between raindrops, a little boy burned off some energy while challenging a Clearwater police officer to a race.
Officer Chris Kakalow, who has been with the department since 2011, was up for it, and the boy gave him some pretty good competition.
In the end, it's tough to tell who won, but we're with CPD - we think the youngster took him.