Recall: Undeclared peanuts reported among select RXBARs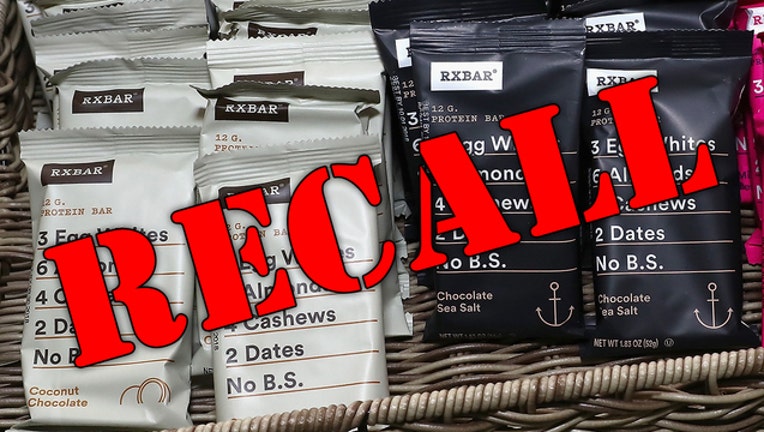 TAMPA, Fla. (FOX 13) - Protein bars by RXBAR are being recall from stores, including Trader Joe's and Publix, following concerns over undeclared peanuts.
The company announced they were recalling two variations of the protein bar: RXBAR Chocolate Sea Salt and RXBAR Coconut Chocolate. No other flavors or products are impacted by the recall. The company said there is a potential for contamination after the company was contacted by consumers who have peanut allergies, according to Business Insider. 
"People who have an allergy to peanuts run the risk of serious or life-threatening allergic reaction if they eat this product," according to the recall notice posted by Trader Joe's.
RXBAR is recalling two types of the bars with the following expiration dates:
RXBAR Chocolate Sea Salt, Single Bar: June 10, 2019-June 15, 2019
RXBAR Chocolate Sea Salt, 4ct Carton: June 10, 2019-June 15, 2019
RXBAR Coconut Chocolate, Single Bar: June 15, 2019-June 17, 2019