Red tide raising concerns about common snook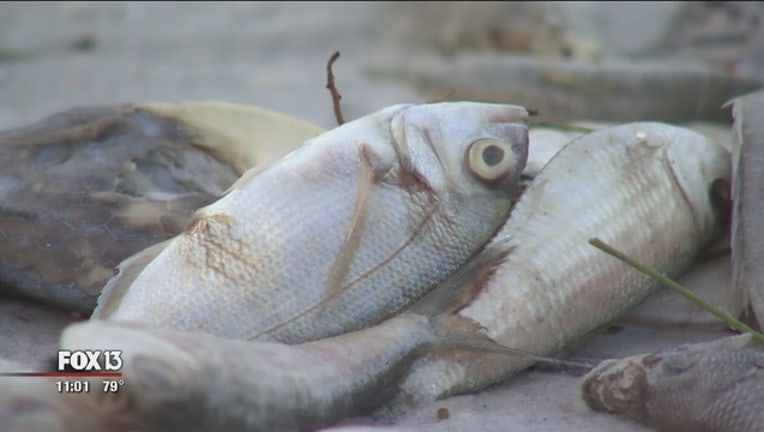 article
SARASOTA (FOX 13) - Red tide is raising major questions about the current and future health of southwestern Florida's marine life, specifically the popular common snook. Scientists at Mote Marine Laboratory believe snook populations may take a hit because the toxic algae bloom is happening during spawning season.
"We don't really want to wait that long to find out that it was worse than we expected," said Dr. Ryan Schloesser, a scientist at Mote Marine Lab.
In order to help replenish the snook population, scientists are raising juvenile snook and plan to release them later on as conditions improve. The fish are tagged with a special tracking device to help researchers study the effectiveness of the effort.
For now, teams of scientists are working on raising at least 10,000 juvenile snook and plan to release them within the next two years.
Schloesser said there's no telling to what extent red tide has affected snook populations until the end of the year or early 2019.
"When the population is really suffering, that's when it matters the most," said Schloesser. "This year could be a very important year to make sure that our enhancement activities impact the population to the greatest degree possible."