Reward increased in Orlando officer's murder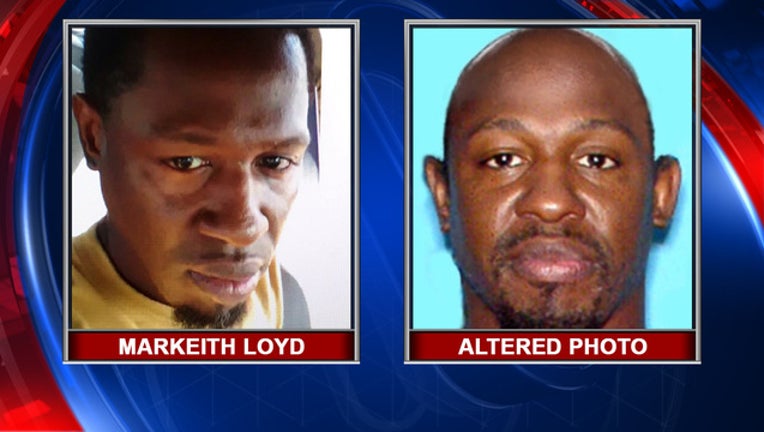 ORLANDO (FOX 13) - Police in Orlando have released a new description of accused cop-killer Markeith Loyd as their statewide manhunt enters a second week.
Loyd, 41, is wanted for questioning in the killing of his pregnant ex-girlfriend, Sade Dixon, last month and is a suspect in last Monday's fatal shooting of OPD Master Sgt. Debra Clayton. 
Last week, investigators said it's possible that Loyd was in the Haines City area, but were unable to find him there.
Three people have since been arrested on charges that they've helped Loyd elude police, but Loyd himself remains on the run despite an additional $25,000 being added to the reward.  A total of  $125,000 is now available for information leading to an arrest.
Police say Loyd may have changed his appearance since last week.  They offered a more complete physical description of him today, as well as an altered driver's license photo that shows him with a shaved head.
Loyd is described as:
Between 6-foot and 6-foot-3 tall

Between 180 and 200 pounds

Muscular build

Raised scar on left hand
"We are never going to give up on the search for Markeith Loyd," Chief John Mina pledged Tuesday.
In addition to increasing the reward, U.S. Marshals have added Loyd to their top 15 most wanted list.
Anyone with information is asked to contact @crimelineFL.