Massive wildfire covers 500 acres in Polk County, River Ranch camps closed
LAKELAND, Fla. - The River Ranch camping area in Polk County was closed early Tuesday evening while crews battle a growing wildfire.
The fire, named the Right Gate Fire, covered 500 acres as of 7:30 p.m. Tuesday in the area south of Lake Kissimmee and west of the Kissimmee River. 
Aerial view of Right Gate fire at River Ranch
Officials with Forestry Service says the fire is currently 50% contained, and 10 dozer units from Lakeland, Orlando and Okeechobee Districts are now working to extinguish the fire. Polk Fire Rescue is also assisting. 
Possible smoke was visible on SkyTower Radar south of Lake Kissimmee.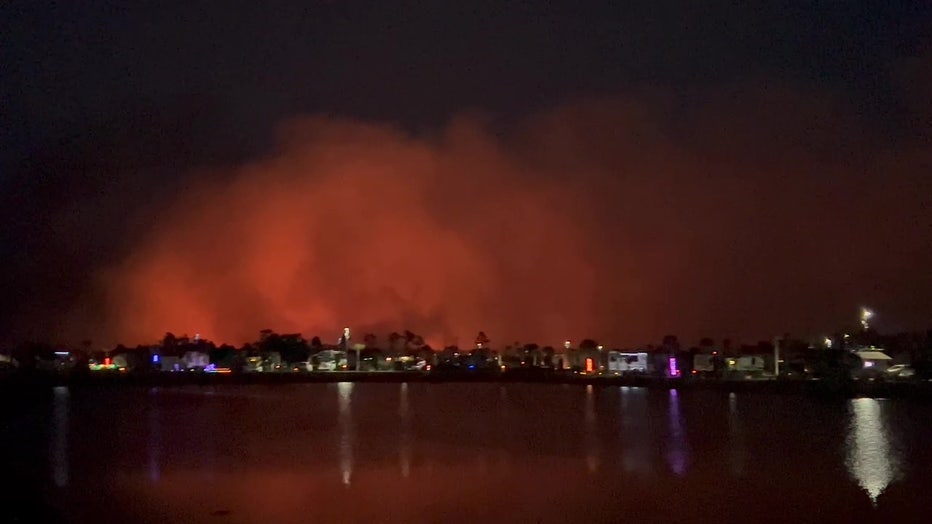 Lakeland District Wildfire Mitigation officials said dry, windy conditions were fueling the fire. 
The Florida Forestry Service in Lakeland did confirm camps and multiple outbuildings have been lost in the wildfire. Officials haven't said what caused the massive fire. 
This is a developing story. Check back for updates.