Road rage incident escalates to machete attack; suspect arrested 3 years later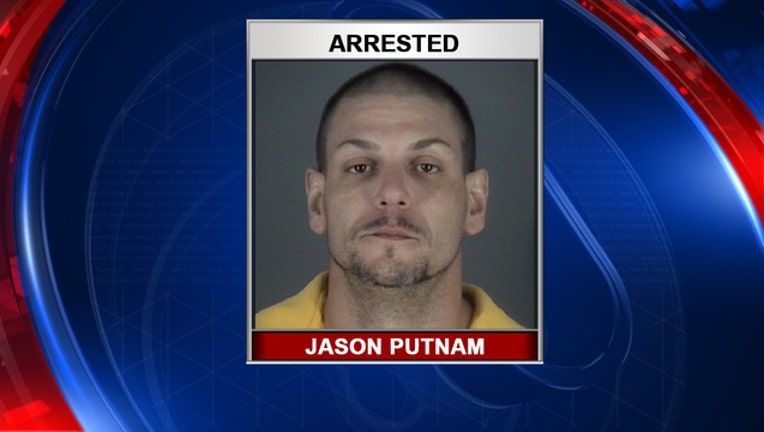 article
LAND O' LAKES (FOX 13) - Three years after a road rage incident escalated into a machete attack in Pasco County, deputies said they finally arrested a suspect.
In October 2015, deputies with the Pasco County Sheriff's Office said an argument occurred between the victim and suspect, identified as 38-year-old Jason Robert Putnam, following a road rage incident between each other. Investigators said the argument turned into a physical fight. 
Officials said Putnam retrieved a machete from his girlfriend's car, and ran towards the victim with it in hand. When he reached the victim, he slashed the blade down "in an attempt to strike the upper body of the victim," according to Putnam's arrest affidavit.
The victim placed his hand up which took the brunt of the blade, deputies said. He had a large injury between the ring and middle finger of his right hand. The victim left the area in his girlfriend's car, deputies said.
An arrest warrant was issued for Putnam in August 2016. Deputies said they came in contact with him on an unrelated investigation, and he was arrested Tuesday for aggravated battery.