Safari West welcomes playful baby giraffe named 'Remi'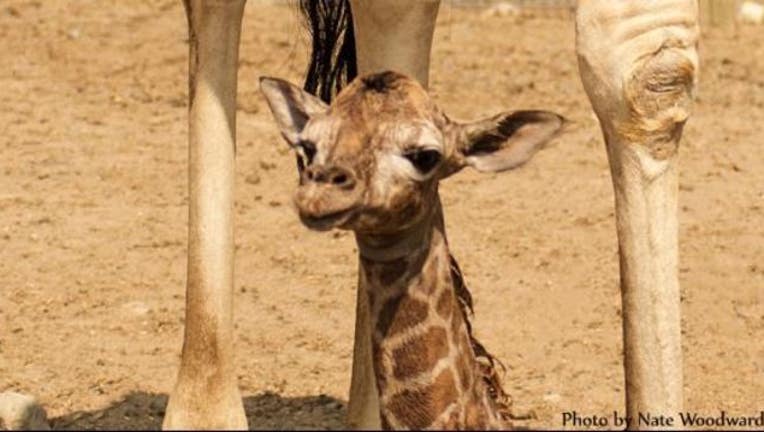 article
SANTA ROSA, Calif. (KTVU) - The giraffe herd at Santa Rosa's Safari West has expanded with a new addition. 
Remi - named after Safar West Founder Peter Lang's granddaughter - was born at Safari West on August 18 weighing in at 120 pounds and standing 6' tall. She was born to mother Kalula and father Kubwa. 
Safari West photographer Will Bucquoy captured video of Remi wiggling her ears - which Safari West says is an act seldom captured on camera. 
According to Safari West, Remi has been busy sleeping, bonding with her mom, eating and having fun. She has even been spotted playing peek-a-boo with her mom. 
"Giraffes have joy - and they do play. They make the world a better place...they just have this way of brightening the day," says Safari West's Aphrodite Caserta. 
Safari West was in the news last October as the Wine Country fires crept dangerously close to the animal preserve. 
Lang, 77, was praised as a hero after staying behind to save the animals on his preserve while his home burned to the ground. 
Lang worked through the night, at one point stringing 10 garden hoses together, to put out flames that were creeping closer to animal enclosures. 
He managed to keep all of the animals safe.