Sarasota County murder suspect may be in Orlando driving victim's car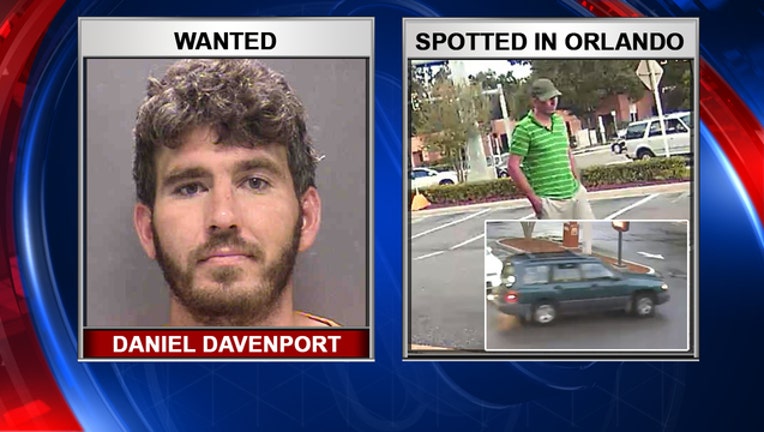 article
ORLANDO, Fla. (FOX 13) - A Sarasota County murder suspect was spotted in Orlando, detectives said.
Agencies are continuing to search for 31-year-old Daniel Davenport, who was spotted in Orlando on Monday. He was previously believed to be in the Bay Area. Detectives with the Sarasota County Sheriff's office said Davenport murdered 55-year-old Sergio Hostins, a resident within the county. 
He may be traveling in Hostins' vehicle: a green Subaru Forester with the Florida license tag, IE801K. Investigators released a recent photo of Davenport, captured on Thursday, October 11. He is described as 6'3 tall, weighs 203 pounds, and has brown hair and hazel eyes. They said it appears he recently shaved his face.
Hostins was reported missing on October 8, and his remains were found in Collier County last week. A warrant has been issued for Davenport's arrest. It's unclear of Davenport knew Hostins.
"We're not ready to release the details of the crime just yet," said Kaitlyn Perez, spokeswoman for the Sarasota County Sheriff's Office. "In an effort to be as transparent as possible and get the word out, we want people to know we are looking for him."
Anyone who comes in contact with the suspect is asked to call 911 or Crime Stoppers of Sarasota County at (941) 366-8477.