Sarasota mom and daughter arrested in undercover investigation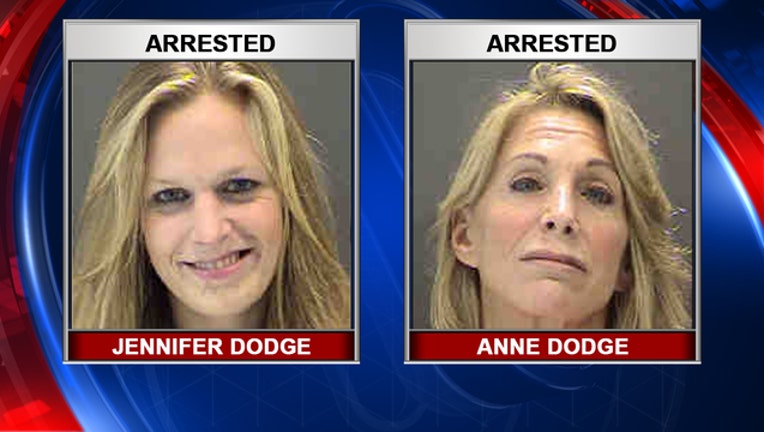 article
SARASOTA (FOX 13) - A Crimestoppers tip of possible prosecution led to the arrest of a mother and daughter.

Sarasota police arrested Anne Dodge, 55, and Jennifer Dodge, 30, who both live in the 2900 block of Bay Street. Between June 2017 and August 2017, officers, along with the Department of Health and Selah Freedom, conducted an undercover investigation inside their home.

During the operation, Jennifer offered to perform sexual favors in exchange for money to an undercover officer. Anne performed a massage in exchange for money to an undercover officer as well.

Officers contacted the DOH who confirmed Anne was not a licensed massage therapist.

According to detectives, both women were posting ads on the website, Backpage.com. One of Anne's ad said, "I am a beautiful, talented, licensed massage therapist whom God uses to bring his healing energy to you and bring you to a whole new level of ecstasy."

A search warrant was issued on Wednesday at the residence. Police released video of the search warrant, which showed a variety of items that were found inside the home including: a towel steamer, deep-tissue massage lotion, and warming massage oil.
Anne was arrested that day. Her charges include two counts of unlicensed practice of a health care profession. Jennifer was arrested on Thursday and charged with prostitution. According to Sarasota police, Jennifer has three prior convictions of prostitution.

In order to verify if someone is licensed as a healthcare profession, the DOH said you can check their website here: www.flhealthsource.gov. If you need to report any healthcare unlicensed activity, contact the department at 1-877-425-8852.
View the search warrant video below: