Scientists discover 'glowing' sea turtle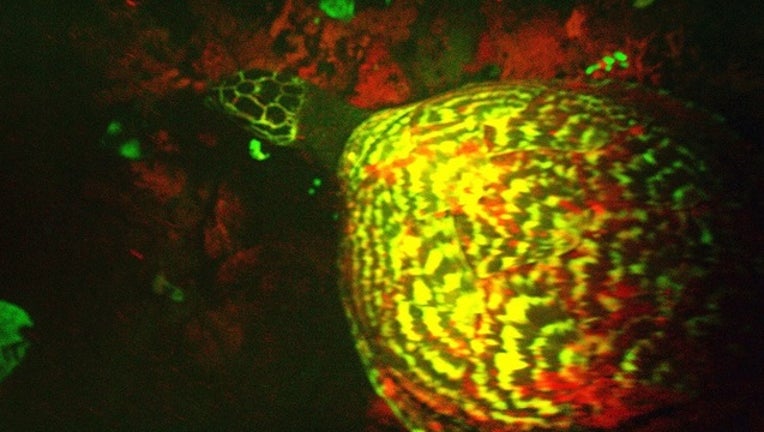 article
In late July, deep sea divers made a glowing discovery: a sea turtle that reflected light.
Marine biologist and National Geographic Emerging Explorer David Gruber of City University of New York, says he discovered the animals while he was filming bioflouresence in small sharks and coral reefs in the Solomon Islands.
Gruber told National Geographic that during a crocodile hunt one night, "there came out of nowhere this fluorescent turtle. It looked like a big spaceship gliding into view, an alien craft with a patchwork of neon green and red all over its head and body."
The turtle, identified as the hawksbill sea turtle, is on the critically endangered list. It is the first reptile to reflect blue light hitting a surface and re-emit it it as a different color, also known as bioflourescence.