SEE IT: This chimpanzee is NOT impressed with your drone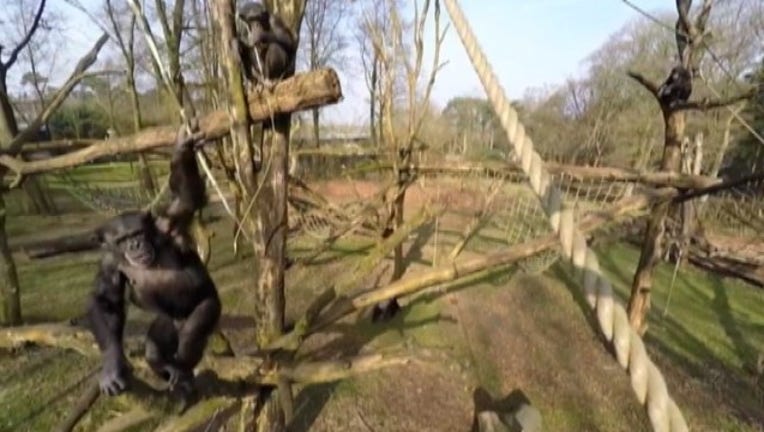 It turns out some chimpanzees are camera-shy.
Video posted by a zoo in Netherlands shows what happens when you fly a drone over a chimpanzee exhibit. The clever chimp spots the drone, grabs a branch, and swats it out of the sky.
The video goes on to show this chimp's impressive smarts, as it gets down from the tree and gives the drone an up-close-and-personal inspection.
Zoo officials said the drone was destroyed in the incident.
Take note, zoo officials: Fly with caution!

Mobile app users: Click here to watch it