Shoplifters arrested after store employee was dragged by getaway car, police say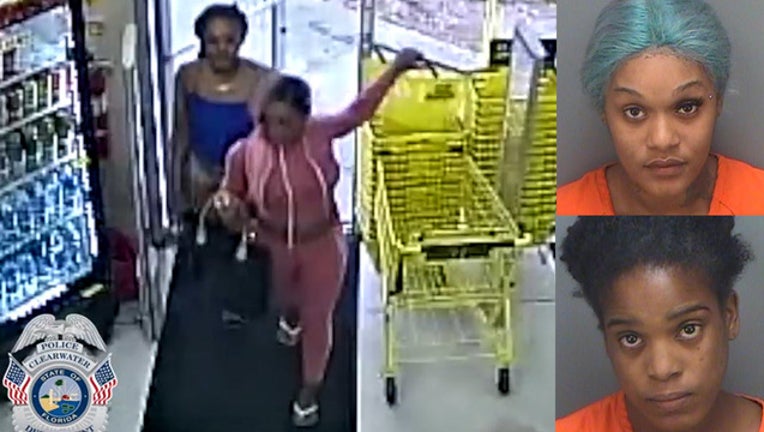 CLEARWATER, Fla. (FOX 13) - A pair of shoplifting suspects were arrested after fleeing in a car that ended up dragging a Clearwater store employee in the parking lot, police said.
Clearwater police arrested 24-year-old Tashada Bryant and 24-year-old Makini Harris were arrested Wednesday morning for the incident that occurred March 31 at the Dollar General located at 1600 North Myrtle Avenue. 
That morning, police said the suspects entered the store and walked out with unpaid items. A store employee confronted them in the parking lot.
Officials said Bryant was the driver who placed the car in reverse, trapping the employee between the door and car frame. The victim was dragged for about 20 feet before falling to the pavement. The victim had minor injuries. The employee had a fractured shoulder. 
Bryant was charged with strong arm robbery and Harris was charged with accessory after the fact.