Slow trash pickup leaves Polk residents fuming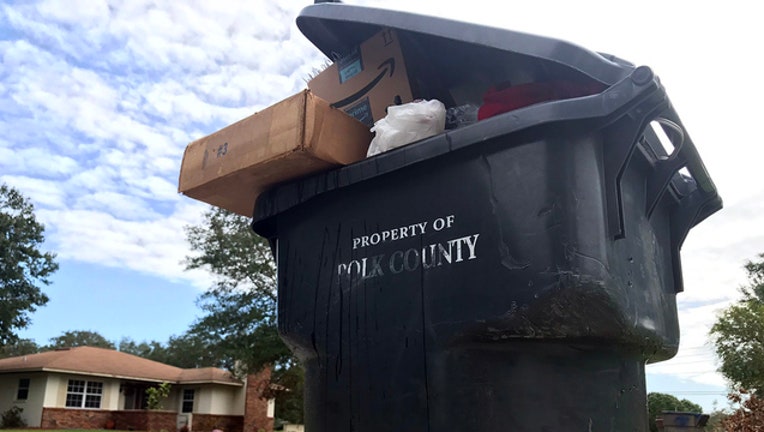 article
LAKELAND (FOX 13) - Thousands of Polk County residents are calling the county saying the situation stinks.  Their garbage has not been picked up since Hurricane Irma hit.
Earl Rose wants it gone. Yesterday.
"What kind of stuff is in there?" FOX 13 asked him.
"Probably old food, and all kind of stuff," he said.
Right across the street on John David Place, Sylvia Johnson is worrying about the fermenting garbage attracting vermin.
"We are out in the country," she commented. We do have possums, and raccoons and stray cats."
Republic Services is contracted to pick up the garbage. But the company's general manager in Polk says Irma has doubled the amount of garbage that has to be picked up. 
"I am extremely proud of our drivers and the work they have done since the hurricane came through to get the county cleaned up," said Republic's general manager in Polk County, Chris Jones, said.
Jones told FOX 13 that his drivers have been working extra hours to get the job done, but it is still a massive challenge. Much of the extra garbage is spoiled food that people had to throw away because the storm knocked their power out for days.
Republic won't have to worry about the issue much longer. Its contract ends in a few days. Two companies are going to take over for Republic: FCC Environmental and Advanced Disposal. The county has brought them in early to help clean up what Republic has not.