Sources: Change of venue likely for Seminole Heights serial killer case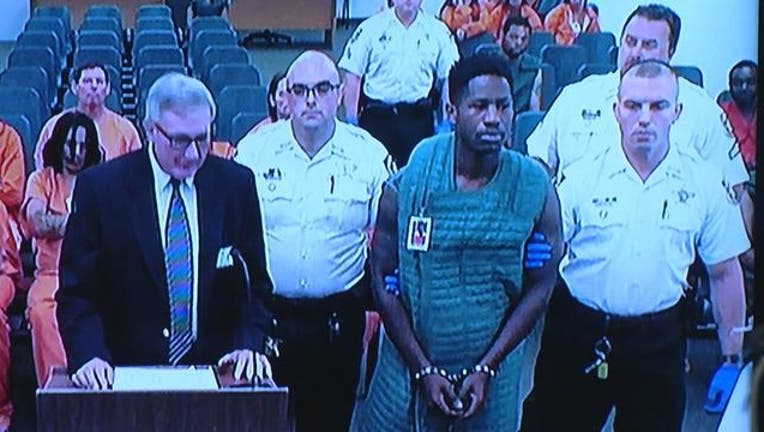 TAMPA (FOX 13) - For weeks, the hunt for Seminole Heights serial killer crippled a community and gripped the country.   Tampa Mayor Bob Buckhorn even called for his head.
"These cops are taking this personally," he said at the time.  "They want this guy as bad as I do."
Four innocent people were gunned down in a span of six weeks.  A tip from a McDonald's manager led to the arrest of Howell "Trae" Donaldson.
Tampa Police Chief Brian Dugan appeared to have a mountain of evidence.  "I assure you, this is the man that did this."
But the enormous publicity on the case comes with a heavy price, explained defense attorney Anthony Rickman.
"Is our community so poisoned by what they've heard already that this defendant couldn't receive a fair trial? I say he can't," offered Rickman, who's not involved with trying the case.
Sources tell FOX 13 that the Hillsborough Public Defender's Office, who is representing Donaldson, is preparing to ask for a change of venue on the case.  The belief is they can't find a fair and impartial jury in the Tampa Bay area.
That means this case could end up before a jury somewhere else -- like in West Palm Beach or even Orlando.
Another option could be importing a jury -- like in the Casey Anthony case, when a jury was picked from Pinellas County and bussed over to Orlando for the trial.
Either option will be costly.
"For instance, in the Casey Anthony case, it cost $350,000 to have that jury panel bussed from Pinellas to Orlando," continued Rickman.
So far, we have seen the state attorney speaking out on the case but very little from the Public Defender's Office. Rickman says there's a reason for that.
"They're going to be tight-lipped, they're not going to hold press conferences saying 'X, Y, Z.' The Public Defender's Office has essentially clean hands, they're coming into this thing saying, 'We're not the ones putting out information on the case,'" added Rickman.
In the end, Rickman believes Donaldson case will be moved out of Tampa, but it may not happen right away.  Sources say the Public Defender's Office will likely file the change of venue motion a couple of months before the trial is set to start.